The Crown: Season 1 is Riveting and Intense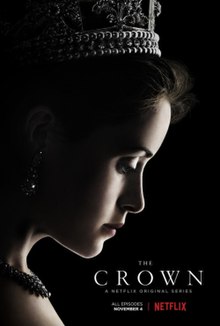 The Crown season one is a riveting and intense story that is directed by Stephen Daldry, Philip Martin, Julian Jarrold, and Benjamin Carson. The story follows a young Queen Elizabeth in her early years as the British Monarch. It started with her marriage to Prince Philip in 1947 until the season concluded in 1955, shortly after the resignation of Winston Churchill.
When her father died unexpectedly in 1952, her life changed drastically in many ways. Queen Elizabeth has to balance her role as both mother and wife while being the Queen of the still very present British Empire.
She also has to deal with domestic issues in her home territory as well, with her controversial sister Princess Margaret feeling resentment towards her later on in the season. Winston Churchill was also elected as Prime Minister shortly before her father's death, and this was important to Queen Elizabeth's character development. 
The powerful Churchill was one of the oldest prime Ministers at the time, and is extremely important in the first season. He is played by the famous John Lithgow, and is able to master the strong yet gentle nature of Winston Churchill in such a wonderful way.
Queen Elizabeth is played in the first season of The Crown by the wonderful actress Claire Foy, who won a Golden Globe Award for Best Actor in 2016 for her portrayal of the young Queen. Matt Smith played her husband Prince Philip, Vanessa Kirby as her sister, and the Queen Mother was played by Victoria Hamilton. There are many more distinguished actors and roles that are very notable in season one of The Crown, but I will leave those to you to discover the stories of the many other characters.
This season was a masterpiece of film and character development spread across 10 distinct episodes. In conclusion, The Crown's first season is a great show to binge watch over a weekend and will not disappoint in content or plot.