Teacher Feature: Basketball Coach and Teacher Mr. Starr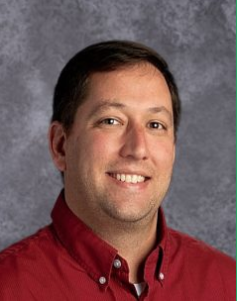 Meet Mr. Jeff Starr, tech ed, computer science, and PE teacher, who also coaches the boys' basketball team.
Mr. Starr started teaching in 2003 after he finished getting his degree at the New Jersey Institute of Technology. He started teaching at Arundel High School and taught there until the construction of Crofton High School. Once Crofton high school was created he decided to apply for a job at the newly created high school. He stated," I grew up in Crofton and couldn't miss the opportunity to be on the 1st teaching staff at Crofton HS." His interests in the new school also reach past teaching stating that" Also, I wanted to start the basketball program as the 1st basketball [coach] in school history."
Mr. Starr said he loves teaching, and very much enjoyed making connections with students at Arundel High School and cannot wait to make new connections with students and teachers at Crofton High School. He explained how important making connections with students is for him." When a kid I previously taught sees me in the community and they tell me how much they enjoyed me as a teacher and what they learned in my class," he said.
Caden Reiben has Mr. Starr for computer science and very much enjoys the class. Caden said, "Mr. Starr is an excellent teacher, he's very helpful whenever you need information on the topic." Caden went on to talk about how Mr. Starr seems to help everyone in the classroom, and how he makes computer science that much easier.
With the arrival of Crofton High School, it's very nice to have the addition of a longtime Crofton Resident, Mr. Starr. If you see Mr. Starr in the virtual hallways, make sure to give him a virtual hello!