Trump Supporters Storm Capitol Building
On January 6, only 6 days into the new year, President Trump held a rally, claiming election fraud and encouraging his supporters to go to the capitol, inciting a violent mob to storm the U.S Capitol building, breaking windows and fighting police to gain entry, according to CNN and The Washington Post.
According to NBC News, 30,000 people were expected to attend the rally, even though the permit was only for 10,000. The Tampa Bay Times reported that in his speech at the rally, Trump encouraged people to reject the results of the election, and said "We will never give up. We will never concede. It will never happen. You don't concede when there's death involved. Our country has had enough. We will not take it anymore."
Protesters made it past the capitol police into the Capitol Building, wielding Trump and Confederate flags and weapons, breaking windows, stealing and defacing property, and busting down doors. The Capitol had to be evacuated, halting confirmation of President-Elect Joe Biden's victory until later that night. 
DC Mayor Muriel Bowser set a  curfew at 6 pm, but this did not stop the protesters, many of whom continued to protest on the streets. By the end of the night, at least 4 had died and many were injured, according to CNN. 
Trump eventually told them to go home, but also praised them, saying "We love you," and "You're very special" to the violent mob of people destroying property and injuring capitol police officers and others. 
President-Elect Joe Biden was confirmed, and in a convocation following the confirmation, Senate Chaplain Barry C. Black deplored the violence and shared a message about the power of language and said that "These tragedies have reminded us that words matter, and that the power of life and death is in the tongue. We have been warned that eternal vigilance continues to be freedom's price."
About the Contributor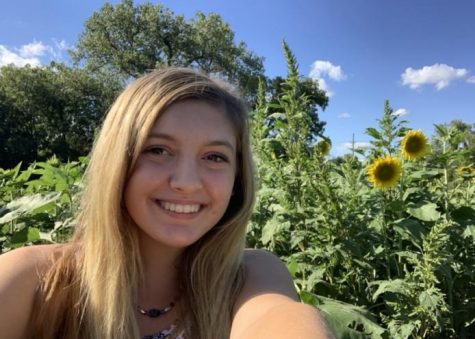 Allyson Chelidona, Staff Writer
Sophomore Allyson Chelidona is a staff writer for The Cardinal's Nest.