Teacher Feature: Mr. Noga
"I want to bring my modest contribution to the newly created school community," said Mr. Martin Noga. Mr. Noga, who teaches French, comes from Corkran Middle School for three years and Annapolis High School for 13 years. 
Mr.Noga explained why he wanted to become a teacher.  "I chose the teaching profession because I am a caring and genuine person. I get along very well with people of all age groups, all ethnic backgrounds, all races, and I am tolerant of diverse ideas and life perspectives. I know that young people love being around adults who are caring and genuine."
According to Mr. Noga, those character traits are a priority in a learning environment. "Students we educate come from all walks of life and every learner has his or her own instincts and tendencies we always need to take into consideration," said Mr.Noga. 
Mr. Noga is a graduate of Frostburg State University: Masters of Education & Counseling; University of MD College Park: Certified as Assessment and Evaluation Specialist; McDaniel College: Certified as School Administrator; Phoenix University and Trinity Washington: Certified as Pupil Personnel Worker. 
Meghan Owens claimed that "Martin Noga was incredibly influential because he expanded his class beyond a foreign language class…He cares deeply for every single one of his students and makes it clear in everything he does."
About the Writer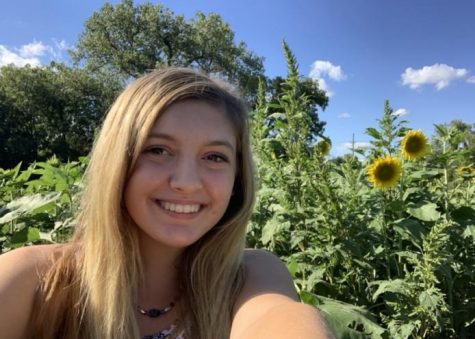 Allyson Chelidona, Staff Writer
Sophomore Allyson Chelidona is a staff writer for The Cardinal's Nest.