All of our Yesterdays: A Photo Story
Ayva Robinson is the outgoing design editor for The Cardinal's Nest student newspaper. She wrote this photo story to commemorate her time here in anticipation of moving out of state at the end of this month. 
These photos are some of the times where I felt infinite and at home in Maryland, which is not usually a feeling that I have when I move. This is an ode to my time in Maryland in picture form. Each picture is named after a song that defined the moment the picture was taken.
"Chateau" by djo
I was walking near my old neighbors home and I found this little spot and had to sit down for a minute because the view was incredible and I could see all the boats dressed up for Christmas and it just felt like I was in a postcard, and the song added to it.
" La Belle Femme" by HUNNY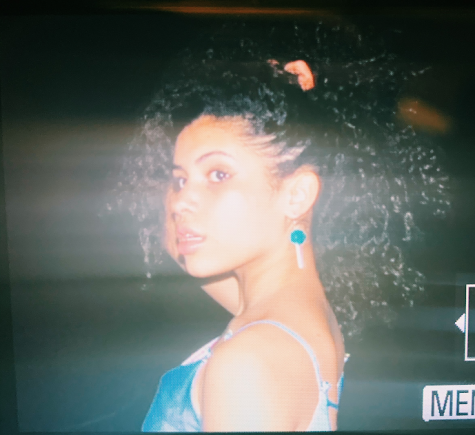 My very good friend, 8th grader Mia Colon, and I decided to go marauding through my neighborhood and take pictures late at night. I had recently thrifted an old prom dress and was sporting lollipop earrings. I felt very glam and took about a million pictures, this being one of them. Something about indie music and combat boots under fancy dresses just mix to me.
" Making Faces" by Dream, Ivory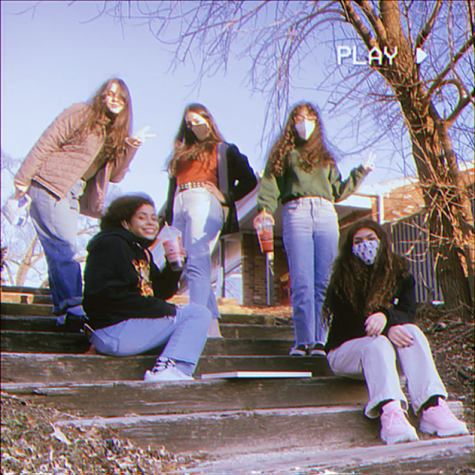 We were all freezing in this picture, despite the bright sunlight. I had an enormous Slurpee and my throat was practically an ice cube. I didn't mind because I was too busy trying to savor the moment and the time with my friends. I know that a little bit of my heart is gonna remain when I go, with all the wonderful people I have met and befriended here.
"Another Weekend" by Ariel Pink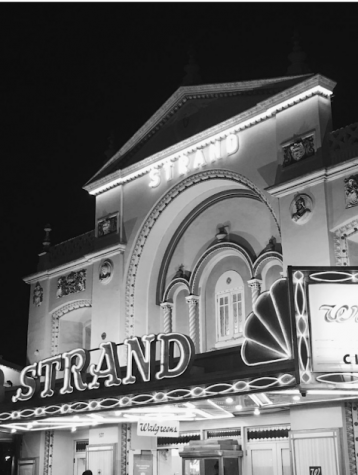 In my philosophy, everything looks better in black and white. Almost as if the subject is shone as a skeleton. white, transparent, real.
"This Must Be The Place" by Sure Sure
This picture was taken in a corn maze in October of 2019. Looking at my features and my brace face smile, I have come to terms with the change that has taken place during my time here. My good friend freshman Bobbie Gaither who is pictured here on the left and I took about a billion hayrides, used pumpkins as swords and fought,  scarfed down funnel cake after funnel cake, and laughed until our sides hurt all day. Those amazing memories will always stay with me.
" Nova Scotia 500″ by  Boyscott
My mom, my sisters, and I were on our way back here from a road trip. All my sister Teagan wanted to do was hang her head out the window. I got a photo of her and kept it.
" Orpheus Under The Influence" by The Buttertones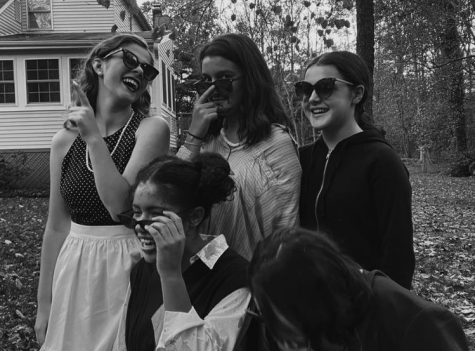 This photo was the aftermath of trying to take a serious one. We all started to laugh and freshman Mia Schroeder's mom caught it just in time. The photo really caught us in the moment, carefree, young, beautiful silly little messes. The song in the title was the song I listened to while I splattered myself with fake blood for my costume that is depicted. outside in the fall air, I came to be so fond of.
"Rhiannon" by Fleetwood mac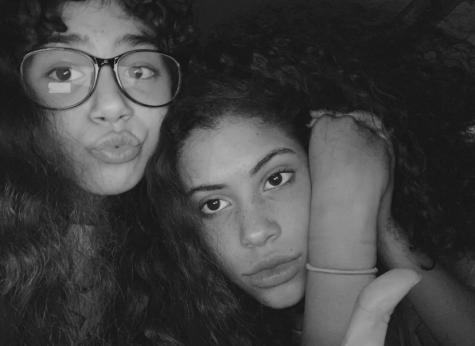 I rarely smile in photos. Only if I'm forced or I feel like it. I like not smiling in a group or more than one person photos. I feel like the black sheep, The serious one, The dark one, and I like it that way.
"Not Allowed"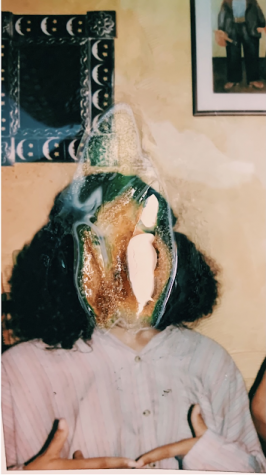 "I hope we're still friends, yeah I hope you don't mind"
"Garden" by Jelani Ariyeh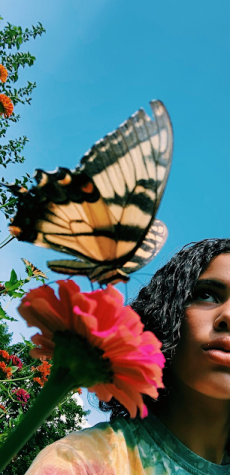 I took this picture in the nick of time. I had spent the afternoon watering a vacationing neighbor's elaborate garden and took a break to get a photo with the brilliant yellow butterfly beside me.
"She's A Rainbow" by the Rolling Stones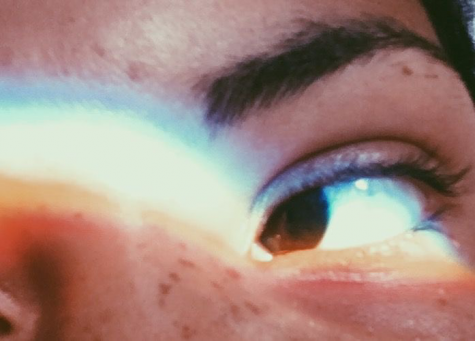 day after day I would watch certain rays of the sun pass through my stained glass window and see the rainbow light it cast. I finally just laid on the floor and let it cast onto my eye and this was the final turnout. This photo brings back sunny afternoons of laying on my floor with a crappy camera with sunshine in my eyes. All smiles and The Rolling Stones on a distant record player downstairs.
"Show Me How" by Men I Trust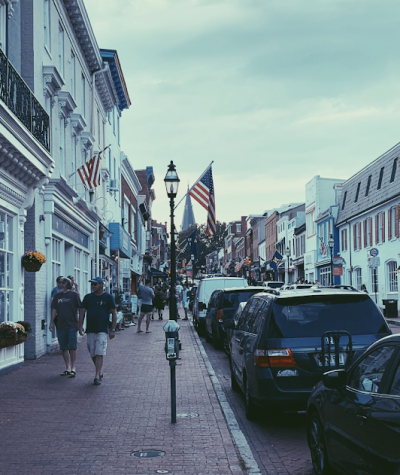 One of my favorite activities unique to Maryland is walking around downtown Annapolis. My mom and I would point out all the odd colored townhouses, and old structures. Dreaming up fantasies of living in them and waking up to its bustling streets on chilly spring mornings. I'm gonna miss it a lot.
"Freaking Out The Neighborhood" by Mac Demarco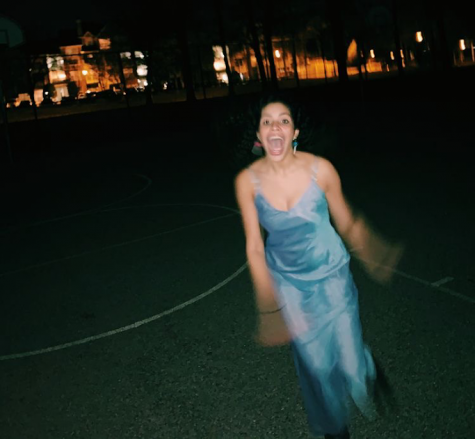 In this photo, my friend Mia caught me mid-run on a basketball court near my apartment. Later when I was going through them and editing this one caught my eye. I felt that it showed me in my true element, goofy, excited, loud, and strange in the best possible way.
I want to consider this my final wave and blown kiss to all of my Wonderful memory's here before I put them in a shoebox and pack it up in a lowes moving van as I have been for the past few years. I'm going to miss it here terribly. Farewell, Goodbye, Au revoir, So long. With its ups and downs, I still called you home. A bit of a Welcome and Goodbye if you may.