Top Three Spring Starbucks Drinks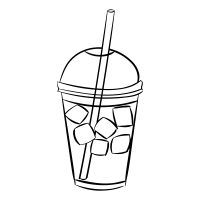 Since Spring is nearly here Starbucks has put new iced beverages on the menu with new and improved flavors. Of course, some people may know what they want, but for those who want to try something different, here are three new spring beverages.
Iced Golden Ginger
This is non-dairy and includes ginger, pineapple, and turmeric flavors with shaken coconut milk and ice. The "vibrant colors and sunny flavors" are entwined with the flowers and sunshine with springtime. Many say that the "turmeric notes get milder" as you continue to drink it. There was also a "bit of aftertaste of the pineapple" many of the staff at this Starbucks didn't like the drink as they first sipped it, but as they continued everything wasn't as strong and it wasn't as weird. So just make sure to whoever you recommend this to that they get a heads up about the drink first!
Iced Pineapple Matcha
This has been most talked about with its blend of pineapple, matcha, and a hint of coconut. This icy-cold drink is also non-dairy. This interesting drink "is not sweet" but the "pineapple and ginger are not super pronounced" you may want to keep it that way so the ginger doesn't overpower it! This is the perfect morning drink not as sweet while cool for the spring and summer to come!
Iced Honey Oat Milk Latte
Everyone has been talking about "Iced Honey Oat Milk Latte" which includes oat milk, ice, brewed espresso, honey blend, and toasted honey topping.  This particular drink is only available in certain areas, including Maryland. Many people have gone out to try this and it has been reviewed as a "sugar bomb" but also good for "nutrition, taste, and flavor." So, people who are into sweeter drinks in the morning this the one for you!
Starbucks has a spring light snack also here "The Chickpea Bites and Avocado Protein Box" with 15 grams of protein along with chickpea bites, snap peas, mini carrots, dried cranberry, nut mix, and avocado spread. If you want something healthy this snack is the way to go. It has been described in online reviews as "good" but also "a little weird" since there are different vegetables and fruits it's a "weird mixture of flavors."
These three drinks and protein box are the newest spring menu additions, but any devoted Starbucks fan knows that they will have more coming soon. They're seasonal so they won't be around forever until spring has sprung once again!