Fate: the Winx Saga is a Fresh new take, interesting, and problematic.
Spoilers ahead…
The first season of Netflix's new series Fate: The Winx Saga was interesting, unique, and problematic. The show is an adaptation of the popular 2000s cartoon series Winx Club, which was about a 16-year old girl named Bloom who thought she was human before finding out about her fairy heritage while navigating the new world she is in and making new friends, lovers, and enemies. The series was very different from normal series at the time as there were many racially diverse characters with culturally appropriate storylines…but like most tv series at the time, they didn't have any bodily diversity present. 
Before the show aired it had huge amounts of criticism from fans of the original because of its unwarranted changes from the original. Like I said before, the original show followed Bloom and her five friends Stella, Flora, Musa, Techna, and Aisha (also known as Layla in some dubs) as they studied at Alfea College for fairies and fought against the evil threats in the magical world of Magix.
 In the original show, the characters Musa and Flora were coded East Asian and Latina/Hispanic, respectively. Musa was made in the inspiration of Lucy Liu and Flora was made in the inspiration of JLO, but Netflix decided to completely whitewash these characters and try to get away with it by replacing Flora's character with a new character named Terra(portrayed by Elliot Salt) who is Flora's cousin…who happens to have the same powers and personality as Flora. Although Terra does introduce body diversity into the show, they make her storyline just about that: being the big and insecure girl. It's not like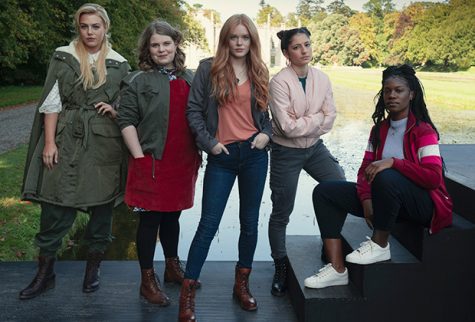 they couldn't find any plus-size Latina/Hispanic women. 
There was also some uproar from fans about the changes to Musa's character (portrayed by Alisha Applebaum). Firstly,  the actress who is said to be half-Singaporean looks mainly European. Secondly, in the original Musa was a music/sound fairy, but in the new show, she is now an Empath, which does give her story a different POV which isn't that bad.
Precious Mustapha was an amazing casting choice for Aisha, which with the removal of the other women of color sadly tokenizes her character, and Mustapha isn't given enough to work with as Aisha is the only Winx girl who does not get an actual subplot and is just portrayed as the goody two shoe perfectionist. There were also disappointed fans when they saw the wardrobe and makeup which was very dim and ill-fitting. This was a complete turnaround as Winx Club was known for their fashionable clothing and makeup and not to mention the amazing transformation sequences and wings, which the new show doesn't have until the end, and even that's only one character. 
Fans were also upset at the removal of a main character named Techna, who was a fairy of technology, and the removal/combination of the main villains of the seasons, the Trix. Fans also were disappointed by the lack of vivid, glittery, and magical makeup and clothes, which is what made Winx Club….well, Winx Club.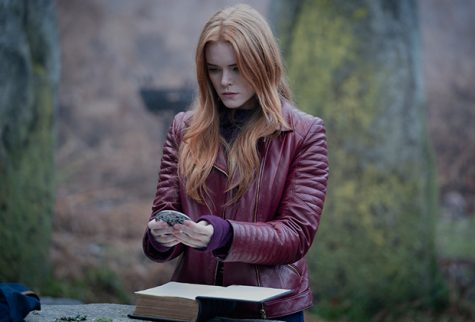 The Show seems to be from an adult's POV of how a teen is nowadays. With the corny jokes and actions, they don't seem like something teens nowadays would say/do. The friendships are kinda rocky throughout the season and some characters are not the way they were in the OG. For instance, the character Stella, who in the OG is self-centered, loveable, sunny, loyal, and a fashionista, is now snobby, rude, jealous, and insecure. But this isn't all bad as we soon learn that she wasn't always like this and is like this because of her abusive and toxic mother. 
However, besides all of the negatives, there are some positives, Such as new lore while still keeping important things. We get a new species called the Burned Ones which have plagued the Otherworld (formerly known as Magix). This opens up a whole new world of possibilities while still pulling from the source material. It opens up a new way that the Winx world can reach others offering new perspectives. Like I said with Terra (though a little on the nose) making her storyline only about her size, though it does help show people who are bigger someone to see on the tv screen that looks like them. A lot of the show is building up to what's to come. For example, it takes about the entire season for all 5 girls to get together and become friends. Then there is also the "overarching"  villain of the story, the previous headmistress Rosalind who is connected to Bloom's past. It was said towards the beginning of the story and again at the end, the Bloom is a changeling which is a Fairy baby switched with a Human baby at birth, which is sort of how Bloom's story was in the OG Winx club except she was just simply adopted.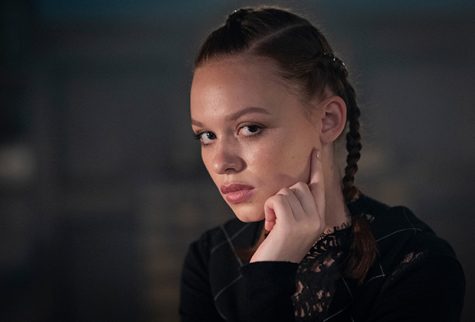 Throughout the story, we get to meet many characters with crazy backgrounds. Characters like Dane, Riven, Sky, and Beatrix; Who are all different and full of problems of their own. Sky is dealing with his father who he never really got to know as he died when he was young. It is great that the show touches on that and they also show the toxic relationship between him and Stella and how he can break free of her and go talk to Bloom. I think this is great because it helps viewers understand what a toxic relationship may look like and what it is like for both people. Then we have Riven, the bully, butthole, and delinquent. He is also shown to be in a somewhat toxic relationship with Beatrix who is a power-hungry, manipulative, and sneaky person, and together they show a relationship without love and romance just one with passion and lust.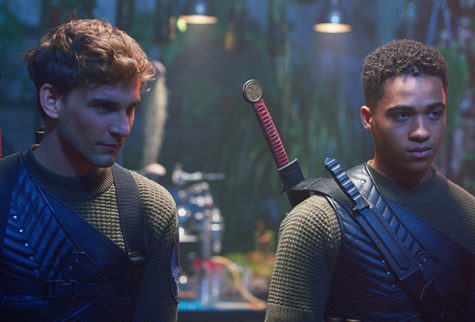 Then we have Dane who, sadly, is also a poorly written character which is especially sad when he is one of the only other Black characters who happens to also be apart of the LGBTQ+ community. It's shown that he's gay throughout the show with him having a crush on Riven but they also hint that he's bisexual, because he says that he likes Beatrix but just in a different way than his crush on Riven. So I suppose that will be further elaborated on in Season 2. Another sad thing is that they put those 3 characters into a love triangle of some sort which is kinda stupid as it shows a kind and sweet kid like Dane change completely because of these straight white people and we see him turn to the dark side.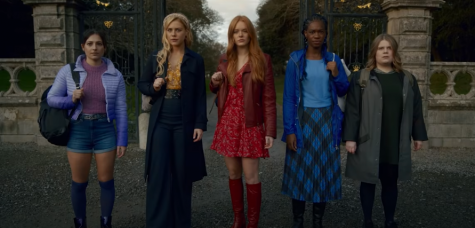 The VFX in this show is amazing and we do get a "transformation" sequence at the end when Bloom realizes her true power and unleashes the Dragon's Flame which is an ancient magical power source that lives within her. Another cool thing is that every time someone uses their powers their eyes glow and it's cool. Even with all its faults, the show does have some amazing plots, VFX, and Actors. We even get a crazy ending scene where after the girls come back from break and Headmistress Dowling (Faragonda in the OG) has disappeared and little do the girls know that she was "killed" by the former and current Headmistress Rosalind, who has changed the halls of Alfea and is shaping the next season to be a rude awakening for the girls. Hopefully, they listen to fans' requests when it comes to season 2 and I can't wait to see what happens next.