Crofton High Girls JV Soccer Team Beats the Severna Park Falcons 2-0
After beating the Chesapeake Cougars on Tuesday, Crofton High School's Girls Soccer Team (2-0) played their first home game on Thursday. They came out with a win against the Severna Park Falcons (1-1) with a final score of 2-0.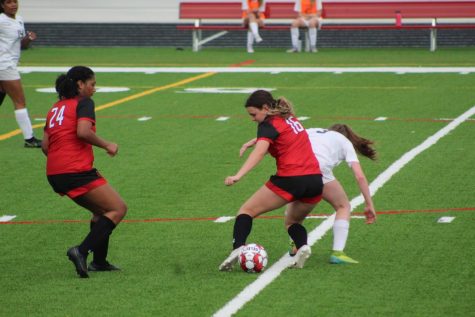 With 24:09 left in the first half, Crofton sophomore Emily Wingeart scored a goal to make the score 1-0. Crofton freshman Nora Snyder then scored a goal with 6:18 left in the first half, to change the score to 2-0. 
After scoring her first goal of the season, Snyder said she felt "very excited and energized the rest of the game." She said that "She feels very excited for what her team can bring to the table. Not only pulling away with a win but also being undefeated so far this season, which shows the positive future that Crofton Athletics will have."
She said she believes the team had a very strong performance today and that they did the best at hustling to re-defend the ball when they lost possession. However, especially at the beginning of the game, the team did struggle with getting split in the midfield. Snyder believes her team played very solid and united today, and she can't wait to see how the rest of the season goes.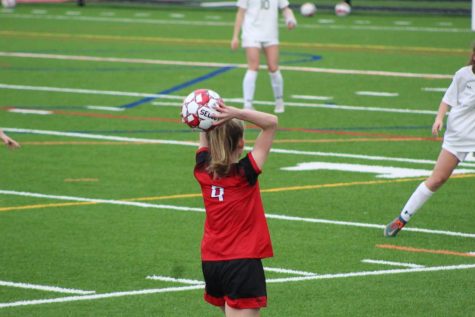 Crofton freshman Abby Makela, who is the soccer team's stellar goalkeeper, said that she felt amazing after playing her first home game and winning with her team. She knows her team did incredible even when they were under pressure or things didn't go the way they planned.
She said she believes the team should work on communication and simple passes before their next game which is an away game against the Arundel Wildcats on Tuesday, March 30th at 4:00.