Crofton High's Boys JV Soccer Team Plays Their First Game Against the Severna Park Falcons
Crofton High's Boys soccer team (0-1) played their first game on Thursday and were defeated by Severna Park Falcons. The Cardinals put up a good fight with a final score of 1-2.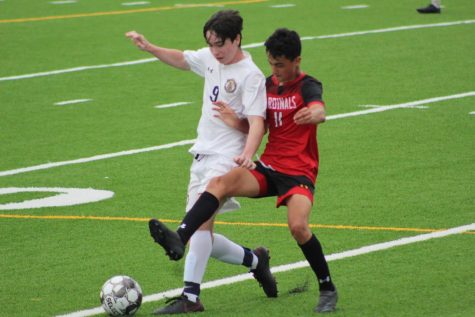 Four minutes into the first half, Severna Park scored a goal to make the score 0-1. Then, in less than a minute, Crofton sophomore Max Slaney responded by scoring a goal to tie the game. At the end of the first half, the score was 1-1. With 4:35 left in the second half, Severna Park scored a goal off of a penalty kick. 
Crofton freshman Dansu Chhetri said that playing his first Crofton game was "very exciting and the start of something very good." He felt that at moments, they did well working as a team which he believes shows the potential of the team.
Chhetri believes their biggest challenge was missing a lot of key players due to injuries. Before their next game, he said they need to work on keeping the ball in possession by working as a team and better planning their next move.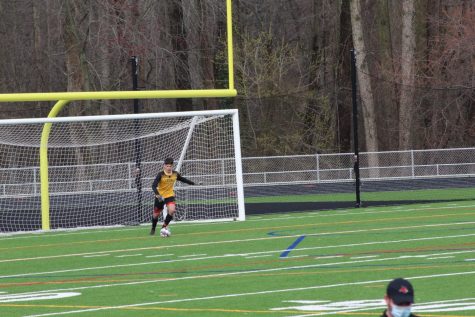 Crofton freshman Connor Hamlin said that he "feels like there is obviously room for improvement, but there is a lot of potential in all of the players." He believes that the team's biggest challenge was being a new team that hasn't learned each other's playing style yet. Hamlin says that "he thinks they will be able to learn from each other and improve" before their next game which is an away game against the Arundel Wildcats on Tuesday, March 30th at 5:30.