Crofton High School's Football Team Wins Inaugural Game Against the South River Seahawks 14-0
*Correction: an earlier version of this story incorrectly listed Le'Trell Bender as the sophomore who caught the first interception. Sophomore Javon Gary caught that interception on the first play in the second quarter*
Crofton High School's Football Team (1-0)opened their season at home. They defeated the South River Seahawks (0-1) 14-0. 
On the first drive, with 5:08 left in the first quarter, sophomore Ian Lenkart threw his first touchdown pass to sophomore Satchel Wilson to score the first six points of the season. Sophomore Sam Dominguez's point after touchdown (pat) attempt was good, making the score 7-0.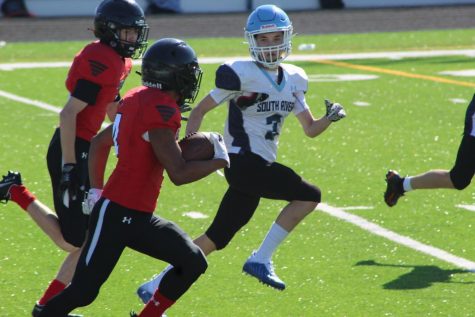 With 7:35 left in the second quarter, South River caught an interception, but Crofton immediately responded when sophomore Javon Gary caught an interception on South River's first play. At the end of the first half, the score was 7-0.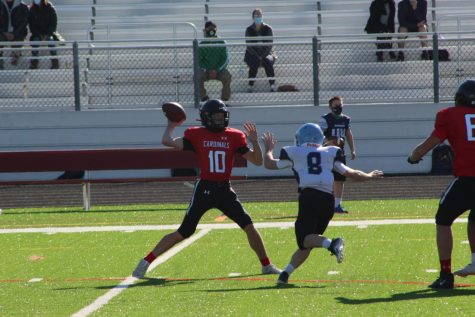 After an amazing half-time performance by Crofton High School's Cheer Team, sophomore Le'Trell Bender caught another interception for the Cardinals with 8:58 left in the third quarter. Shortly after, the Cardinals fumble, which was recovered by South River. At the end of the third quarter, the score remained 7-0. 
With 8:17 in the fourth quarter, sophomore Sam Dominguez handed the ball off to sophomore Abraham Sani who carried the ball to the end zone to score Crofton's second touchdown. Sam Dominguez's PAT attempt was good, making the score 14-0.