AACPS Students of all Ages Say Unity Day is Important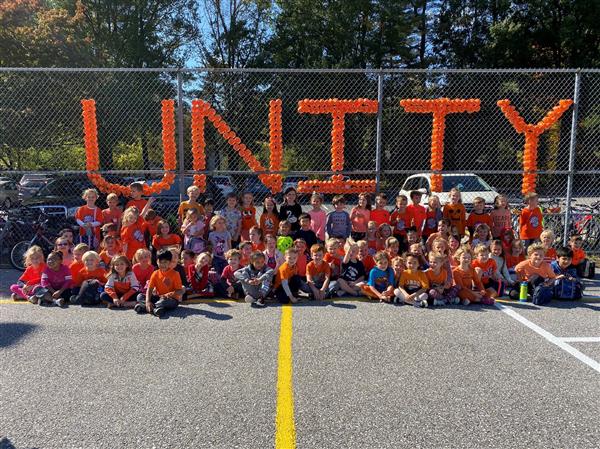 Bullying is an issue that plagues schools across the country. According to stopbullying.gov 20% of students ages 12-18 experienced bullying nationwide, that is 11,280,000 students. In 2018 Anne Arundel County Public Schools decided to participate in the National Bullying Prevention Center's Unity Day initiative. They wanted to "show commitments to fostering acceptance and inclusion and eliminate hate and bullying" But some people have been vocal about their opposition to unity day, arguing that children should not be taught about social justice and equality. That is exactly what kids these days need to be learning about. 
There are so many problems in America right now that stem from how people treat one another. If people participate and support initiatives such as unity day then there is hope for the future generations of Americans to be kind and respectful to everyone no matter what. That is what unity day is about, it is trying to teach kids how to be kind, nothing more, nothing less. There is no political agenda whatsoever. They just want to end bullying and make sure kids know to be kind to one another.
A third-grader at Crofton Elementary School, Ryan Porter feels as though "I like unity day because it is against bullying and that's a good thing because bullies make people feel bad and we have to be against that." He also shared that on unity day, "We learn how to help stop bullying and if they are a bully they learn to not bully people." He believes that we need unity day because "It helps a lot of kids and it shows kids who get bullied that people are there for them."
Crofton High School sophomore Sarah Ator said unity day "Is a very good idea but that it isn't executed to the best potential" Especially this year when unity day was on a Wednesday Ator does not think that people even noticed. Despite not feeling like it is living up to its full potential she participates and she shared that "I enjoy unity day when I see other people wearing orange and I feel like a part of something."
Isabelle Steen is an eighth-grader at Crofton Middle School who also feels as though we need unity day. She shared that, "I think it's important that we have a day where we have something that shows how equality is important to our school system and how we stand against bullying." Steen also feels as though "It is important to show how we all stand together" She also shared that participating and wearing orange shows kids who might be getting bullied that there are people who support them and that they are there for them.
Unity day was done to stand up against bullying and students of all different ages, across different schools feel as though it is a great initiative that has tons of potential to really spark a change in the AACPS community.