Girls Soccer Wins in a Shutout Against Southern
Continuing their undefeated season, Crofton High's Girls Soccer Team (5-0) beat the Southern Bulldogs on Thursday with a score of 7-0.
In the first half, there were goals from sophomore RJ Garino, sophomore Sydney Young, freshman Sophie Cox, and sophomore Alana Morris. In the second half, there were goals from freshman Hailey Whittier, sophomore Taryn Wooley, and freshman Lily Haynie. The Cardinals played a strong defensive game with Allyson Chelidona as the goalkeeper for the majority of the game.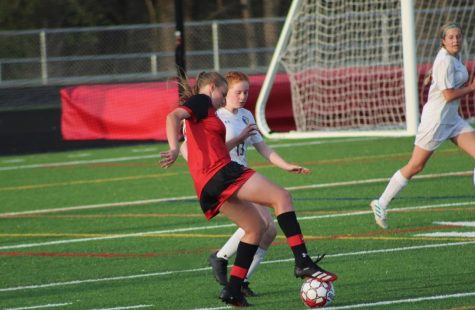 After scoring her first goal of the season, freshman Sophie Cox "was very excited to finally score." She said she felt good after playing the game especially since she played a new position. Cox believes her team performed well and did the best at being supportive and cheering each other on. Before their next game, she thinks the team should work on communicating more on the field.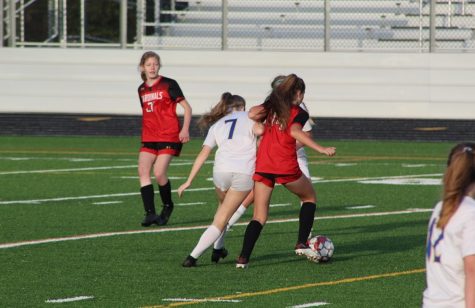 Sophomore goalkeeper Allyson Chelidona had her first shutout of the season. She said that after the game she felt "really good and happy so many people got a chance to play." She was "really happy with the end result of the game" and credits her defense for hustling to the ball and never once allowing a one on one. Chelidona is glad the team is able to have a season and is excited for their next game which is an away game against the Annapolis Panthers at Annapolis High School on Tuesday, April 17th at 4:00.