4 Great YA Novels For Spring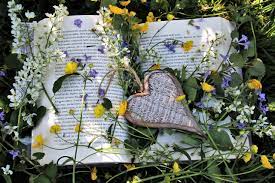 Spring has finally arrived! The sun is shining and the birds are singing in the morning. Additionally, you can actually see the sun when you ride the bus to school. There is no better way to spend some time outside than sitting on your deck reading a book, right? 
When it comes to reading in the springtime, I love reading books that take place during summer time. It gives one something to look forward to.
Additionally, for any Crofton High School students reading this article, I would recommend checking out a book from the school library. The process is very easy, all you have to do is select the book you want and fill out a google form and have it delivered right to your English classroom! Just click this link and it will take you to the google form (and the catalog is linked in the google form).
If you're not a student at Crofton High School, I suggest when you go book shopping next, look for your desired book in used bookstores like Re-Reads in Crofton or local businesses. Supporting local bookstores is super important. 
So, without further ado, here's a list of some of my favorite books that get me in the happy mood for spring!
1. We Were Liars by E. Lockhart
This book reminds me of the hit Netflix series, "The Outer Banks" which found its fame last spring, during the early months of the quarantine. We Were Liars follows Cadence Sinclair as she spends her summers at the Sinclair estate. It is a page-turning mystery that I wasn't able to put down. A review by Meg Rosoff from the New York Times stated, "This is an ambitious novel with an engaging voice, a clever plot and some terrific writing." 
2. Read more about this book here.
Little Women by Louisa May Alcott
My love for Little Women was reestablished in the winter of 2019 when the Greta Gerwig adaptation of the novel was released in theaters. This book was written in 1868, but the message of it still stands. It follows a young woman, Jo March, in Alcott's autobiographical depiction of her own life. It is a compelling story that ages like fine Camembert cheese. "Though I have never been able to choose a "favorite book," I have always known that if I had to be stuck on a desert island — with only one book to bring with me — it would be this one: Little Women, by Louisa May Alcott," NPR writer Ilana Masad said. However, tissues are highly recommended and will be needed if you choose to read this book.
Read more about this book here.
3. The Summer I Turned Pretty by Jenny Han
This book would also fit into the category of summer books, but in the anticipation of summer, this book had to be included. This book follows Isabel, or "Belly" as her brother and friends call her, and how she navigates her world through love, loss, and other hardships. As Autumn from "The Guardian" wrote in her review,  "The Summer I Turned Pretty will be your new obsession; even you will be torn between the Fisher boys."
Learn more about the book here.
4. Pride and Prejudice by Jane Austen
This one is a little out there in the realm of spring books, but it is still amazing. This book is one of the most popular classics and for a good reason. It follows a young woman, Elizabeth Bennet, as she makes her way in the world, navigating love, fortune, and even scandals. "Direct yet playful; searing yet light; funny yet profound – Pride and Prejudice is a book you will wish to return to time and time again," Sally Flint says in a review.
Learn more about this book here.