WandaVision: The Perfect Blend Of Magic, Sitcoms, and Marvel
Spoilers Ahead……
The entirety of WandaVision was Wanda's stages of grief and learning about herself as we see her deal with the constant heart-shattering moments of her past and present while simultaneously awakening her true self and rising to power as the Scarlet Witch.
The first 3 episodes were Wanda's denial, as she put herself in a world of sitcoms, living the perfect suburban life with her husband. We slowly see things go from happy-go-lucky to dark and quite scary moments. Wanda has created this fictional world where she doesn't even know how anything happened for her to end up there.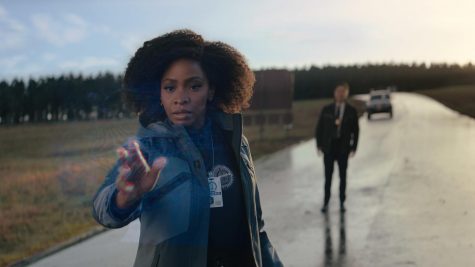 The show gives a dual POV from inside the "Westview Anomaly/Hex" (which is what Wanda's reality warped town is labeled) and outside in the real world as we see the new agency S.W.O.R.D (Sentient Weapon Observation and Response Division) view and investigate the Hex because one of their agents, Captain Monica Rambeau, has gone missing. She ends up being a huge player in the future in Captain Marvel 2.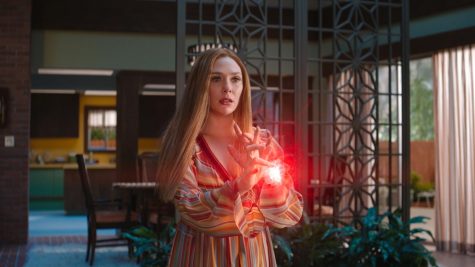 Wanda's fake reality starts to go haywire when Monica enters the equation, which is where her persona starts to switch to anger towards the last part of episode 3 and episode 4. These episodes also show how Wanda will do anything to protect her "home." When any semblance of the outside world gets mentioned, we see Wanda's whole demeanor changes, and sadly Monica learned this the hard way when she gets telekinetically flung out of Westview and sent back to the real world.
Wanda and Vision now have twin boys (Billy and Tommy) who develop powers of their own and are going to be a big deal in the MCU (for those not in the know MCU stands for Marvel Cinematic Universe) later on. 
Wanda now in the 80s is dealing with bargaining as her and Vision's relationship starts to take a turn as Vision becomes more aware of the situation that he's in. Wanda, who is also confused about how any of this happened starts to feel confused and lost as the person she loves the most is treating her like a villain. Later in that episode after the huge argument between Vision and Wanda starts to lead Wanda into a confused and scared state, she starts to try and remember how exactly they got there in the first place…then we get to a surprise guest, Pietro, Wanda's dead brother who looks a little different. Fans were ecstatic with theories after seeing this new Pietro played by the actor who was cast also played Pietro in the Fox Universe of X-Men.
In the 90s and 00s, we see Wanda dip into depression as now her husband/soulmate is mad and upset at her, and her perfect world is starting to unravel. In the 90s we see Wanda intentionally expand the walls of her "Hex" to save her husband and before that realize that this "Pietro" is not her brother whatsoever as he makes a very rude and snide comment about vision saying, "it's not like your dead husband can die twice." This comment made her send him flying in anger. In the 00s we see Wanda's depression show externally as the house and the items in it start to revert and change to different periods like video games reverting to old Uno cards and milk cartons changing to glass bottles.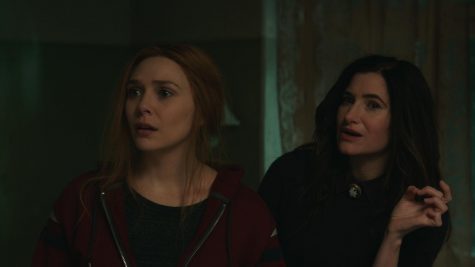 This is where nosy neighbor Agnes, who has been by Wanda's side since the beginning of the show, steps in and takes the kids over to her house to give Wanda a break. Her break gets interrupted by Monica who, after entering the Hex multiple times has, developed superpowers of her own. The appearance of Monica angers Wanda as she lifts her out of her house and slams her to the ground in public. Monica softens the blow by absorbing the kinetic energy from the ground. Agnes later steps in taking Wanda into her house where things start to unfold leading Wanda to look for her kids in the basement and Agnes's reveal to be Agatha Harkness, an evil witch, who had snuck into Wanda's Hex.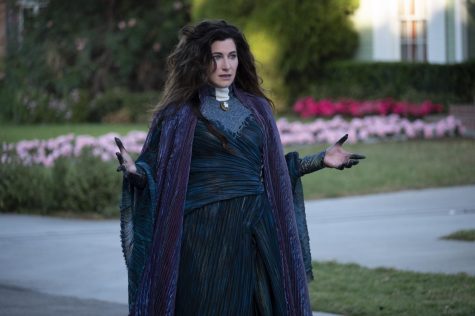 This starts a chain of events as Agatha asks Wanda how she can cast all this magic and how she must be a pretty powerful witch. Agatha has disabled Wanda's magic with magic runes and chained her up. As Agatha keeps bombarding her with questions, confusing Wanda who thinks she isn't a witch. Agatha then demonstrates some spells and leads Wanda down memory lane on her traumatic events to find out how she is this powerful witch. This is where Wanda's acceptance begins. Finally, after reaching the end of her memory we see Wanda after seeing Visions' torn-up body and the house that he left her release a whole bunch of magic out of her grief to make the perfect life for herself. After this Wanda is pulled out of her memories and into the present-day as Agatha now has ahold of her kids. 
This is where a big battle takes place between Agatha and Wanda as Agatha can drain Wanda's powers and life with each blow. Then out of nowhere a white vision who was created by Hayward the evil S.W.O.R.D director comes and attacks Wanda. Wanda later gets saved by her vision and then the 2 split up to fight and save their home. Wanda is later bombarded by the citizens of her world who are begging her to let them go. To her surprise, thinking that they were fine, as she lets them go she sees her family in pain since they were only created by the magic of the hex. She closes the hex back up and fights Agatha who tells her that she is the Scarlet Witch, a forged being capable of spontaneous creation, who has Chaos Magic, powerful magic that can surpass the Sorcerer Supreme (Dr.Strange who is known to be the most powerful sorcerer ever.)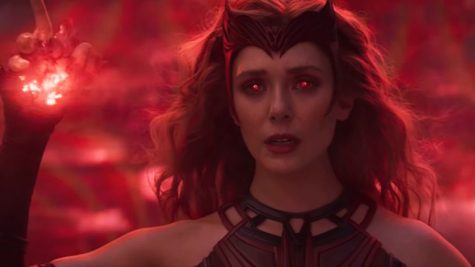 While everyone fights we see Billy and Tommy deal with all of the S.W.O.R.D  agents as Monica comes to help end Hayward and save the kids. White vision leaves after having a philosophical talk with Wandas' vision. Wanda and Agatha fight it off in a scarlet red sky as Wanda is missing blows. Agatha absorbing the ones she is hit with after absorbing all of the magic she goes to end Wanda but to her surprise, her magic isn't working. Surprisingly, Wanda casts runes in the hex as only the witch who cast a rune in a given space can use her magic. Later absorbing all of her magic back, Wanda accepts and takes on her new form as the Scarlet Witch. Then to wrap things up in Westview, Wanda traps Agatha there as the nosy neighbor role and says a final goodbye to her family as she opens the hex and they all vanish. After that Wanda leaves for a cabin in the woods where she is seen astral projecting while being conscious and studying the Darkhold which is a dark tome that can tell her about the Scarlet Witch.