Crofton High School Hosts Ribbon Cutting
On August 30, 2021, Crofton High School held its official ribbon-cutting ceremony. Important figures from around the county came in support of the ribbon-cutting for AACPS's first new High School in 35 years.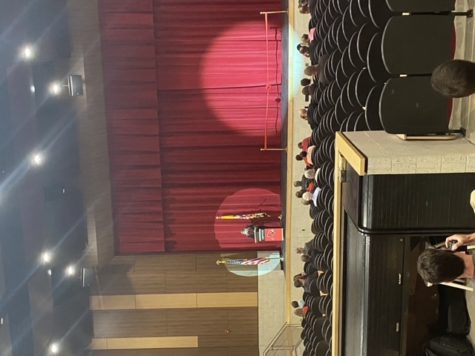 The discussion of building a new high school has been going around the community for quite some time. Representative of District 7, Michelle Corkadel, shared during the dedication that when she moved to the Crofton community 25 years ago she quickly heard the excitement for the possibility of a new school. She shared that the magic will be brought into the high school. "Look forward to making magic happen," Ms. Corkadel said. 
The start of the first Crofton High school year wasn't a year anyone would have expected. Students, teachers, and admin had to adapt to the changes due to covid. Principal Kathryn Feuerherd shared that the resilience of the students, teachers, and the community helped the school's success. 
Junior, Hala Malik shared that she thought the ribbon cutting was phenomenal. "After years of trials and tribulation, our work has finally paid off."
After the ceremony, Feuerherd led a tour throughout the school for the delegates, executives, and board members to see the new and "state of the art" high school as Feuerherd described it. While walking around the school you'll notice the light that comes through every hallway and classroom in the school. Energy conservation also comes into play when seeing the natural light in the school. In the gym, there are energy-saving light tunnels to bring in the lighting. 
The Crofton community has worked so hard over the years to make this school a reality. Now that it's here, the students, staff, and community members could not be more thrilled to see Crofton High School prosper.