Homecoming Is Cancelled?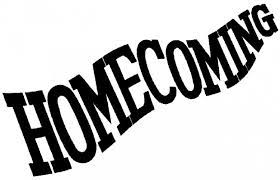 Homecoming seems to be an important part of every high schoolers life. They dance, have fun and enjoy dressing for the theme. At Crofton High School, the theme "A Night Under the Stars" has been announced for homecoming. This has reached many students art clubs are making posters, talks of dresses and more have been buzzing in the air. But, it has been postponed until further notice. Many continue to push for homecoming while other have already come to their conclusion of the dance being cancelled overall. There was a board meeting on September 22, 2021 about homecoming and what they should do regarding the event. The "News Release" stated this news about homecoming, "will be postponed and hope they can be held later in the school year." "Schools will still be able to have traditional spirit week activities, plan parades, hold pep rallies in school stadium, and enjoy homecoming athletics."
Xiomara Schulz a junior that attends Crofton High had this to say, she thinks that coronavirus would stay an issue but is being but that it's being "…addressed to people who aren't informed". "People's safety" needs to be considered and it's going to stay that way for a while.  There should be a capacity level for homecoming but, it would "create an issue" for students who want to attend and can't get in.  "Vaccinations should be required" since many people could have a "…fatal case" and we shouldn't have to worry about that. The postponement "seems late" and "as it stands now" it doesn't seem the board will change their decision on homecoming being cancelled. Spirit week seems "irresponsible" even though she enjoys it. Homecoming festivities are allowed except the dance doesn't make sense. Football games feels "irresponsible" and "unmasked". Homecoming would be "easy to trace" if taking the correct steps, but why is something like homecoming cancelled while football games continue?
Stephanie LeBarron a junior in Crofton High says "we need homecoming to feel normal but also safe." We could all " quarantine for 2 weeks" and go virtual for that time and have "rapid coronavirus testing" right before the dance.  Homecoming could be cancelled due to "students who aren't fully vaccinated" she expresses her fear of cases continuing to increase due to students not "following guidelines".  Spirit week seems to be the best part of homecoming  "you can dress up with your friends", take picture, everyone has different personalities and looks so it's interesting to see "different outfits". "Making it a night to remember" for people to reflect on this time when they are older and "staying safe".
Sophia Brege a sophomore at Crofton High says, she "thinks homecoming should happen". This is a day for students to have fun and  we should be able to go outside without our masks." The theme "is okay but you can't be too unique" but would still be enjoyable. If it seems to be very crowded at the football game they should try and socially distance. Brege believes that we should  "still have our dance because we still have the football game."
Many students seems to have different perspectives on how homecoming should be dealt with to make it more memorable for all high school students. How do you feel about the Board's decision? Would you cancel homecoming or let  homecoming continue?