The Seven Husbands of Evelyn Hugo Will Be a Classic One day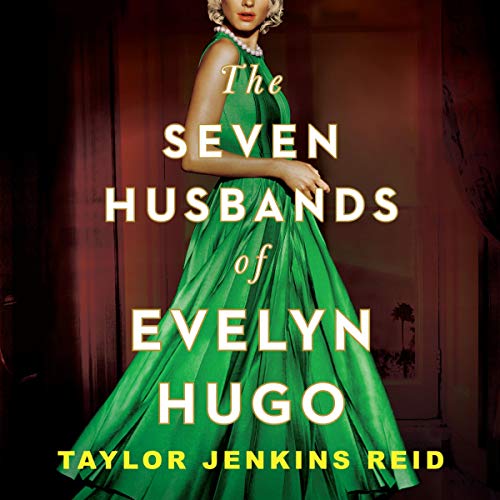 *Spoiler Warning* 
The Seven Husbands of Evelyn Hugo by Taylor Jenkins Reid focuses on the astonishing yet devastating life of Evelyn Hugo. Evelyn is dying to get her story out to the public but she only wants it to be written by a special someone, Monique Grant. Evelyn tells her own story to Monique, and it's Monique's job to get it out to the public. Evelyn Hugo was born in Hell's Kitchen, New York in 1938. Evelyn is the daughter of Cuban immigrants while she grew up in Hell's Kitchen. She soon moved to Los Angeles, California at age 14 to soon jump right into her first marriage with Ernie Diaz. Evelyn Hugo is desperate to make a career for herself in Hollywood, and it might just happen when she meets Harry Cameron, a Sunset Studios producer who takes a great interest in Evelyn. 
Evelyn then uses her seduction skills to seduce a popular Sunset Studios producer to further her career and divorces gullible Ernie Diaz. Evelyn is quickly swept off her feet by actor Don Adler. A few months into the marriage, things take a turn for the worst. Don takes his frustration out on Evelyn when pressure is put on his career. In an effort to ignore Don, Evelyn soon gets casted in a big hit, Little Women. Alongside her is award winning actress Celia St. James. Initially Evelyn is jealous of Celia's career, but sooner or later they bond and become very close friends. Evelyn and Celia soon become inseparable, but when Celia's big secret comes out, that could ruin everything. Evelyn hears that Celia is a lesbian. Evelyn then Confronts Celia on the matter and asks Celia if this is true. The two share a moment and Evelyn realizes she might think of Celia more than just a friend. Evelyn then goes on to marry 5 more men to protect herself and the people she loves, especially Celia. 
The Seven Husbands of Evelyn Hugo is a perfect read for people who enjoy romance, fiction, and drama. The story makes you feel like you are part of Evelyn's story. If you are looking for a book that explores the struggle and determination of a lgbtq+ actress in old Hollywood, I would highly recommend The Seven Husbands of Evelyn Hugo.