Why All Teens Should Watch The Perks of Being a Wallflower
Content Warning: PTSD,Suicide, Substance Abuse
The Perks of Being a Wallflower produced by John Malkovich and written by Stephen Chbosky focuses on the life of three teenagers trying to survive High School. The main character Charlie Kelmeckis, played by Logan Lerman is entering his first year of high school at Peters Township, and quickly befriends two seniors, Sam Button played by Emma Watson and Patrick played by Ezra Miller. All three main actors have won very well known awards. Logan Lerman has won a Teen Choice Award for best drama movie, Emma Watson has won 7 Teen Choice awards for movies like Harry Potter and the Deathly Hallows, and The Perks of Being a Wallflower. Emma has also won many MTV movie awards and San Diego Film Critics Society Awards. Ezra Miller has won a Chlotrudis for Best Supporting Actor in The Perks of Being a Wallflower.  
The Perks of Being a Wallflower is a movie that all teens should watch because there are issues talked about that at least one person can relate to. Charlie is a very socially awkward teenager and has trouble making friends, but when he meets his two best friends the night of their first high school football game, he knows that these friendships will last a lifetime. Sam and Patrick help Charlie come out of his shell and show him that there is more to life than he realizes. One of our favorite scenes in the whole movie is the tunnel scene. The tunnel scene is at the end when Patrick, Sam, and Charlie go for a ride in Patrick's truck after Charlie finds out Sam and Patrick are leaving for college and want just one more special moment together. Charlie stands up in the back of the truck and rides through the tunnel with his arms in the air. During this moment Charlie says a very famous quote that represents the movie as a whole. Charlie says "And in that moment, I swear, we were infinite." The Perks of Being a wallflower celebrates inclusivity, and shows how people can blossom when they are accepted for who they are.
Charlie Kelmeckis is the main character of Stephen Chbosky's 'The Perks of Being a Wallflower' who deals with many recurring mental issues throughout the movie. Post Traumatic Stress Disorder is the most obvious mental illness that can be noticed by viewers that Charlie struggles with. His Aunt Helen, a woman who he cherished very much, was in a long-term relationship with a man who abused her. Aunt Helen then took her frustration out on Charlie by in turn abusing him. Therefore, when someone would try to touch Charlie this would trigger the memories that he still couldn't quite understand and tried to bury but never truly could. Towards the end of the movie, Charlie suffers from a major mental breakdown bringing him to be hospitalized for 3 months. He was hospitalized and treated mainly for depression that gathered because of the PTSD and the many side effects that came along with it. The last mental illness Charlie clearly suffers from is social anxiety and withdrawal from society as a whole. A year before entering his freshman year of high school at Peter Townships, Charlie lost someone very close to him to suicide, his best friend Michael. This resulted in Charlie becoming lonely and withdrawing from society. When he wanted to become a part of society again he found it difficult because he was anxious to lose someone again.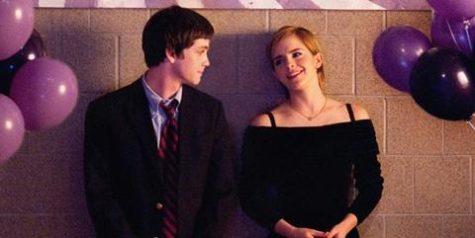 Sam Button is one of the two seniors Charlie befriends during his first year of high school. Sam, just like Charlie, was abused by a family friend as a child. When she was Charlie's age years before, she was also befriended by seniors, but the wrong crowd of seniors. She was dragged into multiple harmful substances that would affect her for the rest of her life. This resulted in PTSD and depression. 
Patrick is the final senior Charlie befriends in his freshman year. Patrick is in a same sex relationship with another senior named Brad. Patrick is openly gay and proud of it while Brad is the opposite. For the first year of their very private relationship, Brad has to be under the influence in order to love Patrick. Eventually this ends but very shortly after this Patrick and Brad are forced to break up because of Brad's father. This did result in depression and anxiety due to the immense amount of pressure Brad puts on him in order to keep their love quiet. 
'The Perks of Being a Wallflower' is a movie we recommend for all teens. This movie is perfect for people who enjoy drama and coming of age movies. If you are looking for a movie that explores the struggles of teens in high school, we highly recommend 'The Perks of Being a Wallflower.'