One shelf of Hanukkah candles is not enough: The US should do more to represent ALL winter holidays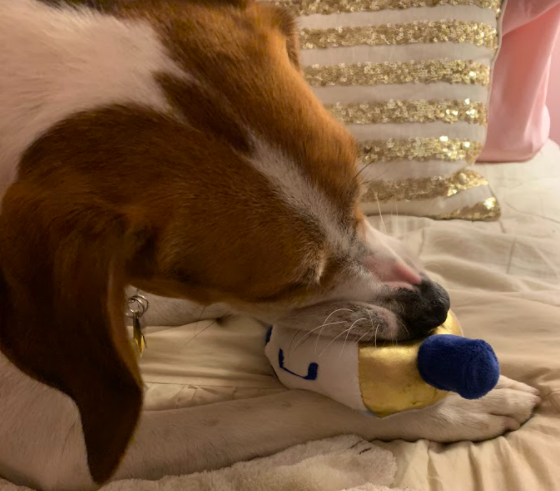 Ever since I was little, I knew I was not like the crowd. While my neighbors were putting up their trees, my family was setting up our menorah, or I would look at my neighbors getting ready for Kwanzaa.  I remember being young and not getting it. I didn't understand why I felt like we were the only ones who did not celebrate Christmas or Easter. My parents tried their best to explain to me how the U.S. was predominantly a Christian country, but I had a different feeling. 
Just because Christmas or Easter is a popular holiday, doesn't mean that others are not holidays at all. 
From day one, I've heard it all: "Merry Christmas!" "What are you asking Santa for??" "Ready for the egg hunt?" I'm not trying to belittle the many people who have told me these things over the years, but I am going to recognize the ignorance beneath it. The lack of education that most people have about other holidays makes those kinds of situations make sense. I would come to school as a little girl and talk to my classmates about Hanukkah customs as they talked about Christmas ones. When my classmates were finally educated on Hanukkah, I got to teach them about it and it was fulfilling. People who celebrate other holidays should do the same. 
Kids who celebrate Christmas and Easter get to enjoy the holiday off from school, as well as the segway to New Year's. Unfortunately, the same can't be said for Jews, Muslims or other cultures. According to msa.maryland.gov, the only holidays recognized by schools are Christian and national holidays. We have to celebrate our holidays whenever it falls, and if it isn't in the Christmas or Easter break window, we're out of luck. I think that it is the epitome of inequality that Christians have school off for their holidays and we don't. 
When I walk into a local store during the Christmas or Easter season, I see every square inch covered in garlands, jingle bells, pastel eggs, and bunnies. I'd get lucky if I found a single shelf of Hanukkah candles or one box of Matzah. In the New York Times, Emma Goldberg wrote about the lack of decor in retail. As I've gotten older, it's become more of an adaptation than an acceptance. 
Being on the outside looking in is all people who are not Christian in the United States know, and nothing can change it. I sometimes wonder if store owners and decorators are afraid to open themselves up to change; like they will scare customers away if they see blue and silver instead of green and red. Of course, not all are like that. Maybe none of them are. But you're bound to come up with curiosities when you don't see your identity but you see an explosion of someone else's. 
I can understand the reasoning for the emphasis on Christmas and Easter, despite my anger towards the matter of fact. They are extremely commonly celebrated holidays and should be recognized. But again I say, the world is not dominated by Christian people.