Holiday Activities While Staying Safe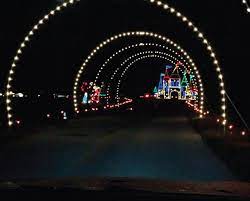 Even though COVID-19 and other illnesses are still around, you can still enjoy spending time with your family while also staying safe. Make sure to keep your masks on while doing some of these activities and stay safe!
1.) Lights at the Bay– You can buy tickets which are $20 per car and is opened daily from 5-10p.m. The proceeds go to the SPCA of Anne Arundel County. They tend to be busy during the weekend so make sure to call ahead and look at the lights with your family and friends! Want to treat yourself? Grab a hot chocolate or a milkshake for the drive through.
2.) Buying Christmas Trees– If you still haven't put up your tree or want a new one for the next year now's the time to get them! You can also support any local businesses you know! (Ex: Holiday Memories Farm, Modlin's Tree Farm, Hemlock Farm and more.)
3.) Ice Skating Outdoors– Instead of being inside for hours at a time try to take some time and find a good outdoor skating rink! Make sure to keep your masks on while doing this activity! (Ex: Quiet Waters Park Ice Rink, Bowie Ice Arena, Glen Burnie Outside Ice Skating etc.)
4.) TMC Holiday Magic–  Tuesday, Wednesday and Thursday of this week. Shows begin at 7pm. Tickets are $2o. Location is Indian Creek School in Crownsville, MD. Come celebrate 30 years of holiday magic with Santa, Elves, Rudolph, Frosty the Snowman, and all of their north pole friends! Masks are required and seats are automatically separated. www.talentmachine.com
5.) Secret Santa– Many people love to give gifts this time of year and you can continue to do so but shhh… the person you're gifting doesn't know it's you! It's exciting to give gifts and to receive some as well! It's great when you have a lot of friends and easier to go shopping since it's more carefree and less stressful!
6.) Recommend Holiday Movies/ Books– SharePlay different movies from your home with friends and family you guys can watch holiday movies together while from the safety of your homes! (Ex: Elf, Home Alone, Polar Express etc.)
While doing these things everyone is safe as well as having a great time! Make sure to enjoy your winter break! Happy Holidays!