Valentines Day Movie Watches
Sitting in your room, alone on Valentine's Day doesn't have to be boring and sorrowful. Watching movies with friends makes it even more enjoyable. Watch these movie classics this Valentine's Day. 
To all the Boys I've Loved Before: Netflix 
While this movie wouldn't be considered an old classic, it certainly captures the evolution of a relationship. Sophomore, Lara Jean wrote five letters to all the boys she's had crushes on over the years. When they all get leaked, a relationship blossoms. Watch the three movies on Netflix. 
Little Women: Prime Video 
Although Little Women has been redone over the years, all of them are more than outstanding.  Even though his movie isn't based around romance, the anticipation revolving around a potential relationship is exhilarating. Watch the film on Prime Video. 
Pride and Prejudice: Netflix 
A classic. This movie is based during the regency era.  Elizabeth Bennet (Kiera Knightlney) lives in the English countryside with her sisters, Jane, Kitty, Lydia and her parents, Mr and Mrs. Bennet. This classic follows the love story of Darcy and Elizabeth and shows how love can easily be determined by one's idea of someone. 
Daddy's Little Girl: Hulu and HBO Max
Daddy's girl follows  a struggling mechanic father who has lost custody of his daughters to their drug dealer mother. This leads him to form a romance with his attorney through the emotions battle for custody of his girls. Watch this film on Hulu and HBO MAX
Ten Things I Hate about You: Disney + 
The 90s hit movie, Ten Things I Hate about You, follows Kat Stratford the quiet yet vocal 18 year old and Patrick Verona, the rebellious and isolated 18 year old. Something brings them together throughout the movie, but what is it and will it last? Watch Ten Things I Hate about You"on Disney + and Hulu to find out.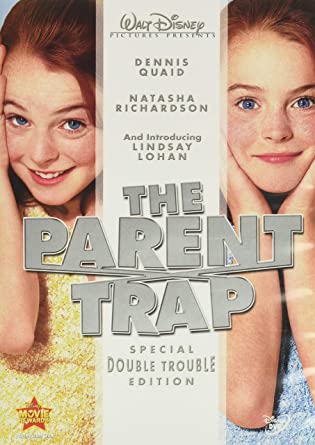 Parent Trap: Prime Video
When Hallie Parker and Annie James both go to a summer camp, they realize something that changes their lives forever. They're twins. Twins that now have a mission to try and bring their divorced parents back together. Watch this Disney film on Disney+. 
Crazy Stupid Love: HBO Max
This romcom follows Jacob Palmer, navigating his life after getting a divorce with the help of his best friend. In a quest to gain back his life, he and his friend go around hoping to find a new woman. Watch this on HBO Max.