Fashion Trends Popularized by Black Culture
As Black History Month is coming to a close, it's important to remember and celebrate the contributions African Americans have made to many of our modern-day commodities. A heavily influenced domain inspired by black culture is the fashion industry.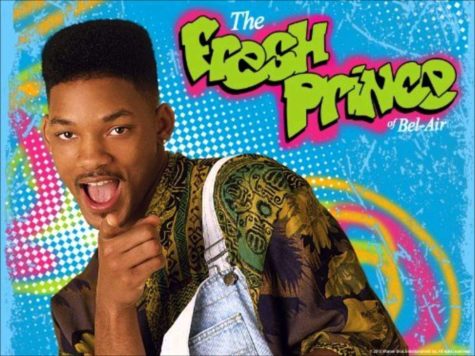 Modern-day streetwear has been heavily influenced and popularized by black culture. Streetwear fashion became prominent in the late 70's to the early 1980's, when the hip-hop genre flourished in urban cities of Los Angeles and New York City. The spread of rap and hip-hop genres throughout these communities portrayed a prideful honor out to the world, representing a way for black youth to express themselves. By the mid-1990s, hip-hop brands took  the fashion industry by storm. Famous artists like Tupac, Snoop Dog, Ice Cube, Aaliyah, and more represented this style of urban streetwear. Even popular shows and movies such as Boyz N the Hood, Fresh Prince of Bel-Air, and Poetic Justice displayed streetwear fashion. Despite the widespread popularity of streetwear, African Americans have still not received their credit for popularizing these trends ,including some of your favorite essentials such as bucket hats, large hoop earrings,oversized clothing, sneaker culture, and many others.
The popular bucket hat that we know of today was adapted between the 1980's and 1990's. Bucket hats became a part of mainstream streetwear and hip-hop culture, primarily worn and represented within the black community. Popular rappers such as LL Cool J rocking his red statement Kangol Bucket Hat, and Big Bank Hank of Sugar Hill Gang wearing the accessory on a television series known as the Soap Factory, or Jay-Z wearing the hat for an album cover contributed to the popularization of bucket hats, opening doors to mainstream fashion across the nation. Due to influence from black communities, bucket hats have become a normalized accessory in streetwear fashion worldwide, with brands like Prada designing bucket hats to display in several of their fashion shows.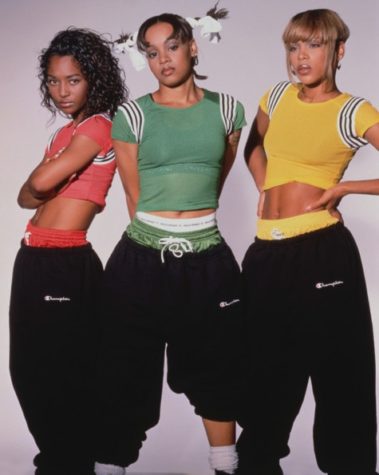 Oversized clothing withhold deep roots within the black and latinx communities, and stems back to financial hardships. Many black and latinx neighborhoods did not receive a substantial amount of resources from the government due to negative stigmas and systemic racism. In hopes of saving money, clothing was often handed down from other family members which led to the improper sizing. Dating back to the 1980's and 1990's hip-hop era, many rappers wore and performed in baggy clothing to provide a more familiar, and comforting effect, as a way to connect and resonate with their fans and community. This type of streetwear broadened throughout the black community, with different artists participating in the shared fashion such as TLC, Aaliyah, Tupac, Easy-E, and Kriss Kross who significantly sported and popularized the oversized looks. These baggy clothes were often  referred to as "regular street clothes" and eventually made their way to mainstream fashion.
Some of our most fashionable jewelry that we wear today are hoop earrings which evolved in black and latinx communities, yet the journey to popularity was not a charming one. With the arrival of the 1960's and 70's, hoop earrings became a beacon of empowerment and activism among the Black Power Movement. Despite the mass popularity and cultural significance of the hoop earrings negative stigmas and stereotypes were established with black and latina women that wear the jewelry. When a person of color wears hoop earrings they can often be perceived as "unprofessional,"or   "ghetto."Yet when a white person wears hoop earrings, they are presented as "fashionable" and a "trendsetter," incorporating an unfair double standard. A prime example of this can be seen through the "Hot Cheeto Girl" trend present on famous platforms of TikTok. In these videos, users would portray the 'Hot Cheeto Girl' in large hoop earrings with her edges laid, speaking using AAVE (African American Vernacular English) along with a stereotypical blaccent.This trend became recognizably damaging, fabricated for the sole purpose of mocking black and latina women, and using a funny "trend" for justification. The hoop earrings only tell half of the story, but further represent a negative depiction of black and latina women forced upon by white society, for the  sole purpose of belittlement and shamefulness.
Sneaker culture has completely taken over the fashion industry, offering a whole new domain into mainstream streetwear, with famous brands  Air Jordan, Adidas, and Yeezy being at the forefront of the sneaker industry. The prominent popularization and hype of  "sneaker culture," is all thanks to the black community, who  truly brought to life the incorporation of sneakers in modern-day fashion. In the 1980's and 90's, sneakers were popularized into a fashion statement, with famous basketball player Michael Jordan signing with Nike to create the first pair of Air Jordans in 1984. The rap and hip-hop era was another major contributor to the influence of sneakers in modern-day streetwear, promoting a statement of pride and culture upon the audience with famous black rappers Run-DMC, Kriss Kross, and Ice-T  incorporating the sneakers with their designated statement look. Due to black creativity and drive, sneakers have been incorporated into everyday fashion, with the famous Air Jordans still being a very prominent shoe among our society that withholds grand value.
Before you wear oversized clothing and rock a new pair of Air Jordans, remember the significant barriers broken by African Americans to popularize these fashion trends, endlessly withholding roots in black culture and black history.