Ready for the Season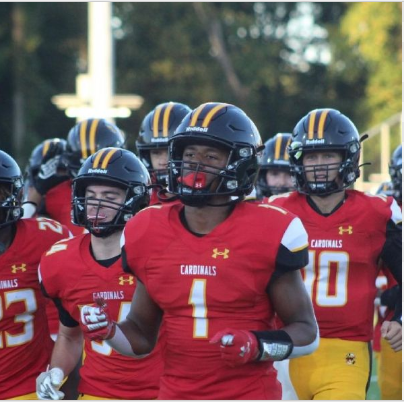 This year's Crofton High School football team is ready to win. Starting out this season with 3 wins, making Crofton the only school in the county that is undefeated, the Cardinals are "definitely expecting some wins and a lot of success this season" Layth Carpenter, a 12 grade wingback told us.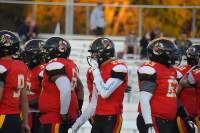 Crofton High School's first year playing in varsity was the 2021-2022 school year, where the team had minimum wins. Ian Lenkart, a 12th grade captain quarterback tells us " last season was definitely a learning experience and I think we have shown how much we have improved as a team in these first two games". This year's season isn't looking like last years.  Lotanna Onyeleaba 12th grade captain oline says, " last year I don't think we were all focused…but now a lot of us are looking at college opportunities, and just taking back our respect from the county" 
Offseason has helped the cardinals football team grow. Carpenter says," we are putting  a lot of work in the off season in the weight room, our team also has just a better team chemistry and environment..this isn't last year and we are ready to turn some heads and made some noise in the county.  The boys are ready to put in the work and show "what our team can do" Lenkart says. 
With starting the season strong the boys are feeling good. They feel more focused this season. The team has grown closer with one another but they still know they have things they need to work on to better themself this season. Onyeleaba says " I hope a lot of us can limit the penalties that we take, I think as soon as we do that we will click a lot faster, especially on offense". 
The boys are excited for this season and a big goal for the season is to make it to the playoffs. "I'm definitely looking forward to hopefully getting to the playoffs, maybe getting a home playoff game and making some noise in the postseason," Carpenter tells us. 
Lenkart tells us how he is " really proud of my guys and the hard work they have put in to be great". The boys are ready to win. Go Cards!