Midnights- Taylor Swift Album Release
On October 24, 2006, Taylor Swift's debut album "Taylor Swift" was released. It was the beginning of a historic career in music that has included 206 songs in 11 albums and has spanned across multiple decades. Recently, Swift has announced the release of her 12th album; "Midnights".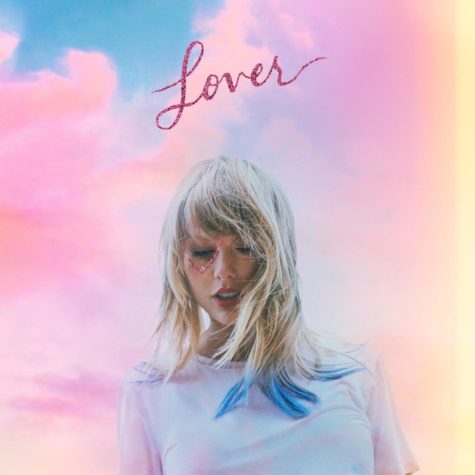 But what albums came before Midnights? Throughout the late 2000s, 2010s, and early 2020s, Taylor Swift released 11 albums- 9 studio albums and 2 re- recordings (Taylor's Version) that include a genre switch. Her first 4 albums- Debut (2006), Fearless (2008), Speak Now (2010), and Red (2012)- are all country pop albums, with elements of both mixed throughout her discography in this time period. From there, Swift's music undergoes a genre shift with 1989 (2014), her first synth pop album, followed by Reputation (2017), which has elements of both electro pop and R&B. Her 7th album, Lover (2019), features Alternative/Indie elements for the first time, along with pop. Finally, Swift's last two studio albums (as of now) are Folklore and Evermore, both of which were released in 2020 and include Indie Folk, Alternative, and Pop elements. The singer has also begun the process of re- releasing her first 6 albums in order to own the rights to her work, in a process referred to as "Taylor's Version". She has currently released 2 of those 6 albums, Fearless (Taylor's Version) and Red (Taylor's Version), both in 2021. 
Due to her impressive discography throughout her record breaking career, Taylor Swift has accumulated numerous awards and recognitions. Notable awards include "Woman of the Decade (2010s)", for being one of the most accomplished musical artists of all time, 14 VMA wins, most recently Video of The Year, Best Long- Form Video, and Best Direction, all won for All Too Well, The Short Film. In addition, Swift has been the three time winner of the Grammy Album of the Year Award, and has the longest song to ever reach #1 On Billboard; All Too Well (The 10- Minute Version)(Taylor's Version). 
Despite Taylor Swift's many accomplishments in the music industry, she has faced a number of setbacks, including the sales of her masters tapes. Although Swift offered to buy them, record company Big Machine Records sold the rights to Ithaca Holdings, in a personal insult to Swift. Swift responded by introducing "Taylor's Version". She is currently rerecording and releasing her original 6 albums so that she may own the rights to her own music. Any songs that have (Taylor's Version) after the song title are officially owned by Taylor Swift. She has released two Taylor's Version albums so far. Over the next few years she will also be releasing Taylor's Versions of her Debut album, Speak Now, 1989, and Reputation.
In addition to the re- releases of her original six albums, Swift is also set to release a 10th original studio album on October 21, 2022. The album is called "Midnights", and is, according to Swift's Instagram page, "The stories of 13 sleepless nights scattered throughout [her] life." Swift is currently promoting the album and merch across her various social media platforms, where she is also releasing the names of track titles one by one, via a TikTok series titled "Midnight Mayhem With Me". So far, she has released the names of Track 13- "Mastermind", Track 8- "Vigilante Sh*t", Track 7- "Question… ?", Track 4- "Midnight Rain", Track 2- "Maroon", and Track 3- "Anti- Hero". Aside from her original album announcement, and her Midnights Mayhem series, little information is available about Swift's newest album. However, after its release (October 21st), The Cardinal's Nest will be publishing an in depth review of the album, authored by Isabelle Steen. 
However, until Midnights' release, CrHS students have their own theories about what the album will entail. Sophomore Sarena Reddy believes that the album will be "One of [Swift's] best albums because it will be different from anything she's ever done before." Reddy also believes that the album will include some noteworthy collabs. Freshman Lenny Amihere believes that there was an Easter egg hinting at Midnights in Swift's 2019 album "Lover"- "Daylight was the outro song in the album Lover, and the ending lyrics to the song said "or the things that haunt me in the middle of the night"". Senior Camryn Chehreh is excited for the album and believes that Midnights will "Combine a lot of themes from Taylor's discography to create a new sound and story", and is thinking "1989 meets Reputation meets Evermore". Regardless of their personal predictions about the album, many are anxiously anticipating Taylor Swift's first brand new album in 2 years.
Meet us at Midnight on October 21st.