Eleven Women You Should Know About This Women's History Month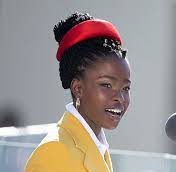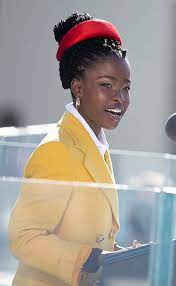 1. Amanda Gorman
Amanda Gorman is a 25-year-old writer and activist. She was the first-ever National Youth Poet Laureate, a competition that awards young writers for the meaning of their poems as well as their skill and talent. She was the youngest inaugural poet at 22 years old reading "The Hill We Climb," a poem that discusses unity and change. She hopes one day to become President of the United States.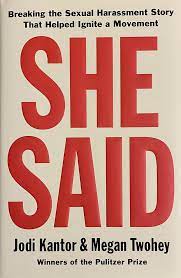 2. Jodi Kantor and 3. Megan Twohey
Jodi Kantor and Megan Twohey are journalists for the New York Times. They were the first to break the Harvey Weinstein scandal of decades of sexual abuse. Their first article exposed Weinstien's pattern of paying off survivors to not report his crimes. Their book She Said showed their journey of working to uncover the truth of his crimes, as well as getting justice for survivors. Their work helped to inspire the #metoo movement.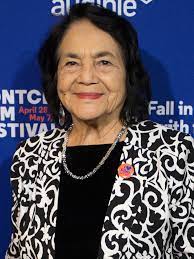 4. Dolores Huerta
Dolores Huerta is a labor activist that co-founded the United Farm Workers Association. She fought for labor reform for Latinos working in harmful and unfair farm conditions. She led a consumer boycott of grapes in 1973 that led to the California Agricultural Labor Relations Act of 1975, an act that allowed farm workers to unionize and negotiate fair wages and fair working conditions. She received the Presidential Medal of Freedom in 2012 and continues to fight for minority rights today.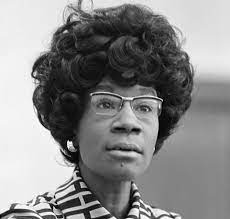 5. Shirley Chisholm
Shirley Chisholm was the first African American woman to run for president. Before her run for presidential nomination, she was the first black woman elected into congress. She was an advocate for the poor and fought for education reform. In 1972, she campaigned with the slogan "Unbought and Unbossed." for the Democratic party nomination. After her defeat, she went on to serve another 11 years in Congress.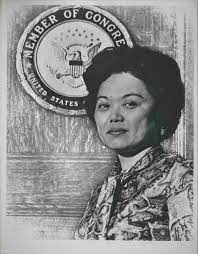 6. Patsy Mink
Patsy Mink was the first Asian American elected to serve in Congress. She wrote bills still in effect today, such as Title IX, the Women's Educational Equity act, and the Early Childhood Education Act. She represented Hawaii in the House of Representatives and fought for affordable child care, bilingual education, and gender and race equality. After her death in 2002, the Title IX law was renamed the Patsy T. Mink Equal Opportunity in Education Act.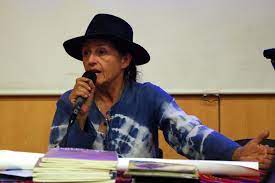 7. Sylvia Rivera
Sylvia Rivera is a transgender activist and a leader in the stonewall uprising. She co-founded the street transvestite action revolutionaries and advocated for the involvement of trans rights in the LGBTQ+ rights movement.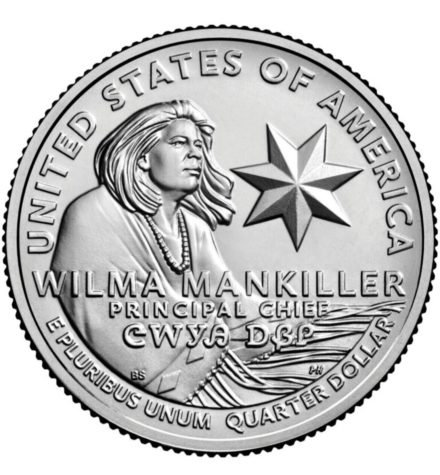 8. Wilma Mankiller
Wilma Mankiller was the first woman elected as Principal Chief of the Cherokee Nation. She served from 1985-1995. While serving she was involved in social and economic development as well as expanding educational opportunities for the youth in the Cherokee nation.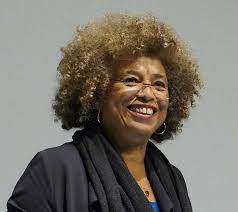 9. Angela Davis
Angela Davis is an American activist, scholar, and author who advocated for women's rights, civil rights as well as prison abolition. She was a member of the Black Panther Party and is a strong and influential voice in speaking out against police brutality and racial inequality.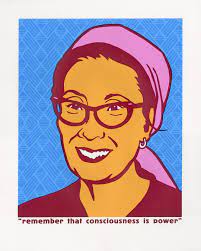 10. Yuri Kochiyama
Yuri Kochiyama was a Japanese-American activist who advocated for civil rights, Asian-American rights, and Puerto Rican independence. She also worked with Malcolm X and was there when he was assassinated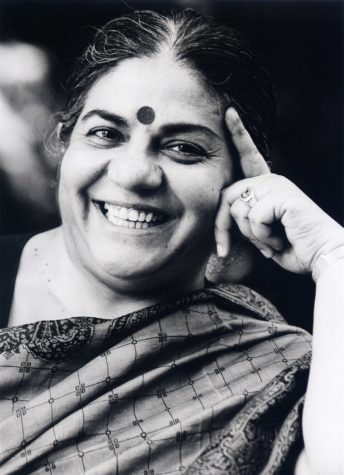 11. Vandana Shiva
Vandana Shiva is an Indian philosopher, scholar, and environmentalist who is an anti-globalization advocate. She works to promote sustainable agriculture and biodiversity. She is a harsh critic of genetically modified and enhanced crops. She also advocates for an equitable and sustainable food system.
Sources: @womensmarch on instagram