Lana Del Rey's "Did You Know That There's a Tunnel Under Ocean Blvd" Brings a New Essence to Listeners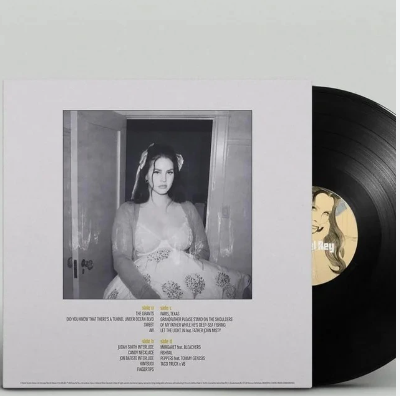 On Friday, March 24, 2023, indie pop singer-songwriter Lana Del Rey released her 9th studio album, Did you know that there's a tunnel under Ocean Blvd. The album consists of 16 stunning songs, and features artists like Bleachers, Father John Misty, Jon Batiste, RIOPY, SYML, and Tommy Genesis. 
Del Rey is known for her somber yet relatable lyrics as well as her ability to connect her music to her fans. This album demonstrates that perfectly. The album opens with a mystical yet deep song called "The Grants." Lana Del Rey, originally born Elizabeth Grant, sings about her family in this song, and how she will take all the memories she has made with her family with her when she goes. "My pastor told me, when you leave, all you take uh-huh, is your memories and I'm gonna take mine of you with me."
One song that really stood out on the album for me was "Fingertips." Like I said above, Del Rey is known for her sorrowful lyrics, but also how relatable they can be, and I think the song "Fingertips" shows how authentic that really is. "I give myself two seconds to breathe and go back to being a serene queen, I just needed two seconds to be me." Over the duration of this song, Del Rey talks about her personal issues and personal feelings like having children, mental health, and her past traumatic experiences. Music is a very common way people cope with issues they are presented with in life, and I believe this song could help someone know they are not alone. 
The album closes with the song "Taco Truck x VB," which is a mashup of one of her new songs "Taco Truck" and one of her older songs on the album NFR. The album as whole was a very intimate and personal experience. From the lyrics, to the music in the back, to the guests featured on the album, Del Rey really outdid herself with this album. The album Did you know that there's a tunnel under Ocean Blvd  is full of well written and beautiful songs that I believe a lot of people are able to relate to.