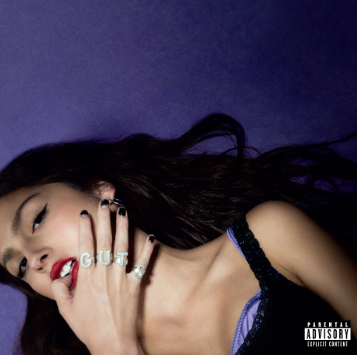 On September 8th 2023, Singer-songwriter Olivia Rodrigo released her second album entitled "GUTS".
Following the success of her first album, "SOUR", high expectations were set for this album. Prior to the release of "GUTS", Rodrigo released "vampire" and "bad idea, right?" as singles, which would later be a part of the album. These songs became massive hits, making numerous billboard charts. These songs definitely sparked lots of anticipation for the release of the new album.
When "GUTS" was released, I was very eager to listen to the album. Rodrigo wrote twelve amazing tracks. The album has a good mix of power ballads and pop-rock songs. Unlike "SOUR", which was more breakup-focused, "GUTS" is all about growing up from the teenage years to adulthood, yet still tackles overcoming tough romantic relationships.
One of my favorite songs on the album is "the grudge". It is one of her slower songs on the album with super beautiful, relatable lyrics. "the grudge" is all about trying to get over a failed relationship, but those feelings keep coming back and reminding you of that partner. This song alone proves that Rodrigo is a lyrical genius and really does a great job of writing music that is relatable to her listeners. Another one of my favorite songs is "get him back!"
This is one of my favorite songs because it is more upbeat and catchy. The lyrics are super clever as Rodrgio talks about "getting him back" in two ways: revenge but also wanting to get him to be her boyfriend again. It is such a great song, one I would definitely consider a "roll down the windows, scream in your car" song!
Overall, I really enjoyed the entire album and would highly recommend it to anyone! There is something for everyone to enjoy- whether it is a slower song, a pop song, or a rock song!