Students and staff adjust Thanksgiving plans for pandemic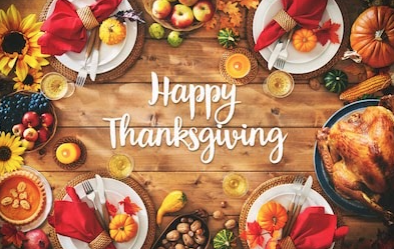 As Thanksgiving approaches, many students and teachers are deciding what to do for the holiday during this time of uncertainty. Members of the Crofton High community have had to change their plans and or take special measures to ensure safety for themselves and their families.
Freshman Sarah Ani said that her family has had to change their plans this year and are not doing their usual Thanksgiving, "If covid wasn't around, my family would come over … My parents decided to not go anywhere this year because of covid and, they just want to stay safe."
Similar to this, History teacher Mr. Andy Little says that he will be staying home this year because he has members of his family that are at high risk, "A few of my family members are high risk and I didn't want to risk any exposure." This is a contrast to his usual Thanksgiving where he would normally spend it seeing family, "all of my family lives in Anne Arundel County, so I'd normally be visiting them throughout the day."
Biology teacher Mrs. Kelly Redd, also will be staying home this Thanksgiving. Mrs. Redd says she normally has a big Thanksgiving with 15 or so people and has been cut to around 9, "This year because of COVID we are keeping the celebration just my family and my brother's family so there will be 9 of us total."
On the other hand, some members of the community are seeing people but taking special precautions to stay safe. Ninth-grader Lauren Brown said her and her family might be driving up to North Carolina to see her grandparents later in the week, but they will be getting Covid tests if they decide to go, to decrease the risk of spreading the virus, "We will get Covid tests beforehand and then quarantine before we leave to make sure we don't risk giving it to them."
Brown also goes on to mention that she thinks it is OK to see family as long as you wear a mask and take the necessary step to stay safe, "If you are traveling stay safe, wear masks and only see immediate family". Likewise, Ani mentions that it's best to stay home but if your family is elsewhere and you need to travel that is also fine, "I think people should try and stay home and be safe, but if they need to go somewhere for the family I think that is okay."
Overall many members of CHS have had to change their usual Thanksgiving plans this year. By either decreasing the number of people they would normally spend the holiday with or deciding to spend time with only their immediate families, members of the community are trying their best to minimize the spread of the virus. The CDC recommends that people avoid travel for Thanksgiving, both to slow the spread of the virus and to prevent car accidents and other stressors on an already strained system of hospitals in most states.