Joshua Bassett Tells His Side of the Story: Crisis/Secret/Set Me Free Review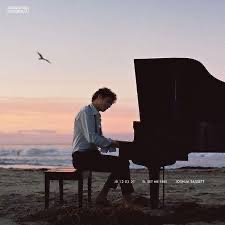 On December 3rd 2021, Joshua Bassett released his new EP entitled "Crisis/Secret/Set Me Free." In this EP, Joshua Bassett is sharing his side of the story of his and Olivia Rodrigo's calamity. Bassett and Rodrigo's relationship began when they were co-stars on "Disney's High School Musical the Musical the Series" when fans began to notice the chemistry on and off screen. Later that year, Joshua Bassett and Sabrina Carpenter, a fellow disney star with her role in "Girl Meets World" began a relationship causing controversy to spark. In response, fans turned those sparks into flames. Bassett also released three music videos, including music from his three new songs. These videos received millions of views and lots of support from the public
The EP opens with the song "Crisis," and Bassett starts with an acoustic guitar solo, which creates the calming, mellow, melancholy feel that I really enjoyed. The lyrics are probably the most powerful aspect to this song. He sang, "My label says to never waste a crisis. So here I am, guitar in my hand, in the middle of one," and he later sang, "If you get to tell your truth, then so do I." These lyrics hinted at the recent Olivia Rodrgio controversy, which began when Rodrigo released "drivers license" on January 8th 2021. The single quickly rose to fame, resulting in her album "SOUR" debuting on May 21st 2021. You can read an article about it here. Bassett had been painted out as the bad guy by many fans after the debut of "drivers license," but "Crisis" truly allowed Bassett to express his side of the story.
The second song, "Secret" has a more ominous, mysterious tone. Within the Rodrigo and Bassett controversy, rumors started flying all over the place, adding to the fact that some of Rodrigo's wayward followers would clearly make Bassett the villain, in defense of Rodrigo. This is addressed in "Secret." Bassett said "Good for you foolin' everyone" and "I knew rumors could kill." This song was a more suave and smooth song. I enjoyed the chilling feel that it gave me. 
The final song in the EP is entitled "Set Me Free." If you enjoy powerful lyrics and a good tearjerker, this is definitely the song for you because it's definitely a slower, soft piece. The piano-dominant backing adds a more elegant feel to the song. Bassett really expressed his emotions over the course of this year with a number of strapping lyrics that are both emotional and relatable. He discussed that he needs to be "set free" from all the drama and that he just wants to be left alone. He also mentioned how he "…wouldn't hurt her like she hurt him," which is incredibly meaningful. It shows that his intentions are and never were to hurt her. This song is by far my favorite within this album.