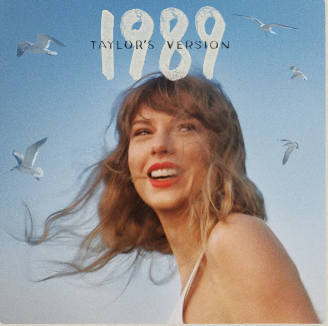 On August 10, 2023, Taylor Swift fans across the world were thrilled to hear that 1989 (Taylor's Version) would be released on October 27, 2023. This album is one of Taylor Swift's most well known and famous albums, and the release of the rerecording is definitely one of her biggest yet.
Taylor Swift's album "1989" released on October 27, 2014. According to MTV, within the first week of 1989's release, the album sold 1.2 million copies, which made her the only artist at the time with three albums that have over a million copies within a week. Also, three out of five of her top streamed songs are from 1989, making this album a turning point in Swift's career.
One of the most popular tracks on the album is "Blank Space", which is her top streamed song of all time at 1,565,346,846 streams. Her fourth most streamed song ever is "Shake it Off" with 1,227,696,235 streams. The third most important track on the album is "Style", which has just under a billion streams. These are all staples in her career. In September 2021, she rereleased "Wildest Dreams", and "This Love", from 1989. These two tracks alone hit 300 million streams within a year, and we can only imagine how the rerecording of the whole album will affect her future career.
The rerecording is definitely going to be a hit, and there are many more reasons to Swift's success. For one, 1989 was one of the turning points in her career. Also, the morning of the 1989(Taylor's Version) release, Taylor Swift was officially named a billionaire. Her net worth is $1.1 billion, which is a huge leap from $360 million back in june.
All in all, the 1989 (Taylor's Version) release is sure to make waves in the music industry, and Swift's career is about to change and grow more than ever!