Teacher Feature: Ms. Seebachan Teaches Spanish and Chinese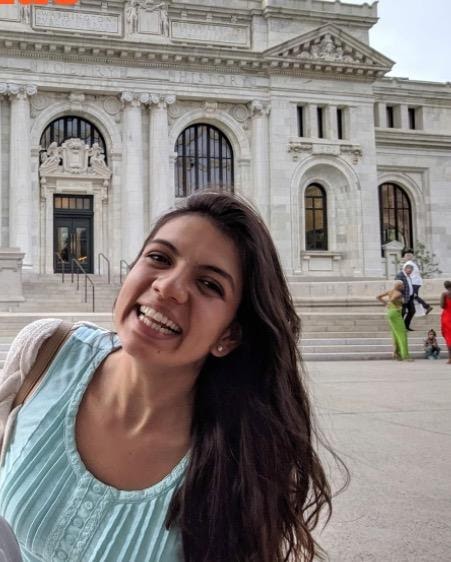 Ms. Nisha Seebachan teaches Chinese and 9th grade Spanish. As a new teacher at a brand new school with 3 different classes in the pandemic, Ms. Seebachan said she is always busy.
But this commitment shows just how devoted Ms. Seebachan is to her passion for teaching. According to students, Ms. Seebachan is enthusiastic and encouraging.
Freshman Noor Chaudhry said that the class involves a variety of activities and a lot of collaboration, and that the class learned about how it's OK to make mistakes, and that communication is possible even without perfect Spanish.
"My favorite thing about Ms. Seebachan is how much she loves teaching. In class, she is always so enthusiastic and encouraging. It's really visible that she loves what she does and genuinely cares for students which is so incredibly admirable!" said Chaudhry.
Freshman Juliana Boyd-Easton also said she enjoys the class.
"My favorite thing about her is how energetic and sweet she is. She is always happy!" said Boyd-Easton. "Her classroom was very chill and very upbeat!"
As a polyglot teacher, she speaks Chinese, Spanish, and English. A fun fact about her is that she learned Chinese very quickly at the state department. She said she has a deep passion for language and hopes to learn more in the future.