Teacher Feature: Mr. Sommerville Teaches & Coaches
Mr. Todd Sommerville is a physical education and health teacher at Crofton High School and he coaches the Crofton High football team. It is not his first year teaching in Anne Arundel County as he taught and coached previously at Old Mill High School. At Old Mill, Coach Sommerville was a physical education and health teacher and the defensive coordinator for the football team. He also helped coach the Old Mill baseball team that won the state championship in 2019.
He attended school at Catawba College in Salisbury, North Carolina for his undergraduate degree and went on to be a student teacher in North Carolina. After being a student teacher, he went to graduate school at The Citadel in Charleston, South Carolina and he has been teaching in Maryland since 2007.
Coach Sommerville wanted to teach at Crofton High because, as a Crofton resident, he wanted to "be a part of the building process for the kids in the community." He grew up wanting to be a teacher and was inspired by his elementary school physical education teacher. He specifically teaches PE and health because he wanted to share his joy of sports and fitness with his students. Coach Sommerville said he wanted to be a football coach because when he started playing football, he knew he wanted to "teach the game that he loved when he finished playing". Also, as a kid, he was influenced by his great coaches and mentors and wanted to have the same impact. He said he is very excited to build the football program this year.
Emmaline Young, a tenth-grade student at Crofton who had Coach Sommerville for health and helped to manage the football team in the fall, said that Coach Sommerville is a "very encouraging and inviting teacher which transferred to the environment of his classroom." Her favorite part about him is his trustworthiness and authenticity.
Jaden Joseph, a ninth-grade student at Crofton who is a part of the Crofton football program, said that Coach Sommerville is a nice, chill, and straightforward guy who clearly explains what he would like to achieve. Jaden's favorite thing to learn about was "what the team would be doing and accomplishing this season and what the starting class can turn the football program into."
Coach Sommerville said he is proud of his students when they have an "ah-hah moment" when they are working through difficult situations. He also takes pride in seeing his students and players "work their way into new and exciting opportunities such as getting into college or getting the job they've always wanted."
About the Writer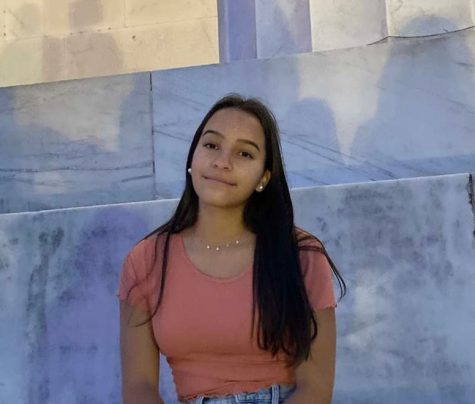 Julia Caufield, Deputy Sports Editor
Julia Caufield is a ninth-grade staff writer and the Deputy Sports Editor for The Cardinal's Nest.