Teacher Feature: AVID Teacher Mr. Scarlata
Mr. Charles Scarlata is the Crofton High School AVID teacher. Before Crofton High School, Mr. Scarlata taught at a Prince George's County private school for ten years, Chesapeake Bay Middle School for a year before teaching at Crofton Middle School for three years.
"​I became a teacher because those in my life I respected the most were teachers, coaches, and civil servants.  They all had a heart for serving others," Mr. Scarlata wrote. "My father had the biggest impact on me as a police officer of 43 years, but at his core, he was a teacher. He had a caring heart for people and demonstrated that as he served the public. My mother was a teacher at heart, always leading the youth in our church and selflessly serving those around us including her family and perfect strangers." 
He also explained that his own teachers were his inspiration for teaching, writing that their passion for teaching students to better themselves inspired him to be the same role model to their own students. He writes, "I want to tell students how critical it is to never to stop learning, it keeps us motivated, humble, and happy."
Mr. Scarlata said he loves what AVID stands for– Advancement Via Individual Determination. "Personally, I was the first person in my family to attend college and it was a difficult road to navigate logistically, financially, and academically. So I look forward to assisting those in the same position and those that desire to prepare for college and career!" He continued that "the students I get to teach in the AVID program are the best!"
"I would say that the best moments are those when I get to watch a student succeed in whatever endeavor they had, and I get to celebrate with them. The most enjoyable part about teaching is all the small daily wins that often go unnoticed but lead to big results over time," he wrote. 
"​I want the Crofton High School community to know that I feel blessed to work with such amazing students, families, and staff. I am dedicated to the success of my students and the community,  and I am excited about the years ahead that will be spent serving Crofton residents." 
According to his students, he is a fantastic teacher. "I know that when I enter his class I am going to have a great time and I am always excited for what he has planned that day," Sophomore Emily Gustie said. "I know that in the future Mr. Scarlata will always be there for me and his other students, so if we need help with something, he'll be there." 
Sophomore Elliot Fields explained that "he genuinely cares about every student. He is very dedicated to his work and his students. He's a great teacher."
About the Writer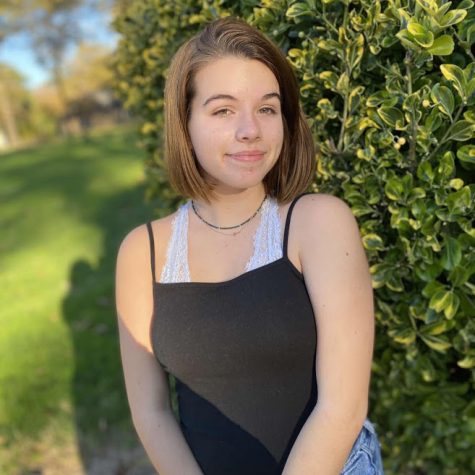 Ryley Douglass, Co-Editor-in-Chief
Sophomore Ryley Douglass is one of the Co-Editors-in-Chief for The Cardinal's Nest.