Staff Feature: Warm-Hearted School Counselor Ms. Danielle Crankfield
Ms. Danielle Crankfield one of three counselors for Crofton High School. Ms. Danielle Crankfield works with students with last names N-Z. Before coming to Crofton High School, Ms.Crankfield worked as a School Counselor at Monarch Academy in Glen Burnie.
Before she went to college Ms.Crankfield graduated from Annapolis High School; Class of 2001. After graduating, she went to Temple University for her Bachelor's in Psychology and later went to get her Master's at John's Hopkins University in School Counseling.
Ms. Crankfield also shared a personal story that inspired her to become a counselor saying "When I was in high school, I went through a pretty rough time and my counselor helped me out and again when I was a first-year college student my counselor helped me navigate this new life".  She joined the staff of Crofton Hgh School because "working at Monarch made me fall in love with new things so I wanted to bring my knowledge into a new school and explore with new students and staff, plus I've always wanted to be a High school counselor".
Ms. Crankfield also stated, " I also love to help and have a passion for education, you put those 2 together and you get a counselor"
Ms. Crankfield also shared an experience she was most proud of and said: " I had some students who felt unsupported when they first met me, but when they left they ended up feeling very supported and I had faith in them that they had learned the skills they needed for high school."
Fellow counselor Mrs.Lisa Thomas said that Ms. Crankfield excels in technology and is incredibly caring. "She has been instrumental in getting our CHS School Counseling Office virtual. She is very knowledgeable about different platforms and often keeps Mrs. Bulmahn and me up to date with the tech scene." She added that "Ms. Crankfield always goes above and beyond for her students. She often works way past our normal work hours to make sure our CHS students are taken care of. She has an impeccable work ethic and is always willing to extend a helping hand to anyone who needs it. I'm grateful for the opportunity to have her on our team." 
Sophomore Allie Thomas, a student in Ms. Crankfield's alpha range, said "I really like how funny she is and her comedic timing is amazing! She makes things seem a lot more personal and relatable than it otherwise would be." and sharing how she feels about her when it comes to Community wellness stating "I have her for community wellness and I think that she is a great teacher and she makes sure that everyone knows about Naviance and always invites us to talk to her and the other counselors, which is nice."
According to Ms. Crankfield, she spends some of her free time working on creative projects. "I enjoy crafting, baking, and shopping. I love to create. I've been making Christmas wreaths and ornaments for my family and others since Black Friday."
Finally, Ms.Crankfield wanted to let people know "I take my job very seriously and I want to help everyone. I don't bite and I'm really nice."
About the Writer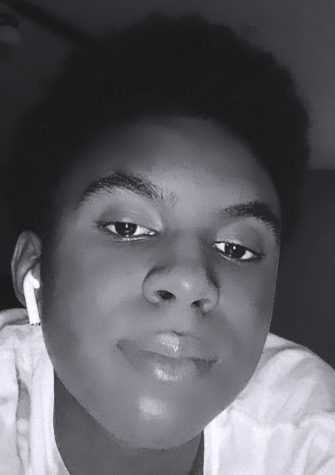 James Newman, Advice Columnist
Freshman James Newman is the advice columnist for The Cardinal's Nest.